"Naked incidents" sounds pretty weird, right? And 16 of them seems like kind of a lot, yes? Questions for another day, I'm afraid. We've got more important things to talk about.
Like, this next paragraph you are about to read. I don't want to go so far as to say that the paragraph you are about to read is quite possibly the greatest paragraph ever written, but it is without question the greatest paragraph ever written.
An elusive naked man, who police say has been spotted running around Newark over the past two years exposing himself at least 16 times, was finally arrested late Saturday after he was seen walking on Beverly Road in the buff and slapping his buttocks.
This elusive, nude and buttocks-slapping man is named Jason Grubbs. Which is great. Police finally caught Grubbs after almost a year of elusive (and nude) buttocks-slapping in the great state of Delaware. Newark (pronounced New [pause] Arc) police and University of Delaware security worked in cooperation to finally nab Grubbs after two women reported seeing a nude man, you guessed it, slapping his buttocks in public. He went on to elude police for some time, even making the uncharacteristic decision to wear clothes (in which police found pot when they finally caught him).
If you didn't make it all the way down here, I don't blame you. Personally, I didn't make it past "elusive naked man." Oh, who am I kidding. I didn't make it past the picture.
G/O Media may get a commission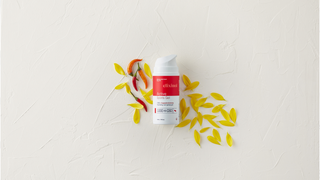 Man charged in 16 naked incidents in Newark [Delaware Online]