The first goal in Tottenham Hotspur's (sorely necessary) rout of Swansea City this weekend was scored by Harry Kane—a penalty kick awarded in the 39th minute, after Dele Alli went down in the box under a challenge from Kyle Naughton. It was, as even the most loyal Spurs supporter can admit, a dive.
While Swansea coach Bob Bradley's description of the moment as a "game-changer" is probably a bit of an overstatement given that the match ended 5-0, the British media did not hesitate in raking the 20-year-old attacking midfielder over the coals. "DELE'S A FALLEN IDOL: Dive sees Tottenham star's stock plummet as England star is caught in another storm" the Sun snarled. One pundit accused him of "conning" the referee and another said he was setting a bad example for the kids. Former referee Graham Poll argued that the player should suffer a three-match ban; likewise, Howard Webb warned that he "needs to be careful he doesn't get a reputation."
Asked about Dele's dive this weekend, Tottenham manager Mauricio Pochettino recalled the 2002 World Cup, when striker Michael Owen won a penalty off him in England's group stage match against Argentina. (David Beckham converted, and England won 1-0. Owen admitted in 2012 that he could have stayed on his feet.) "It was 15 years or so ago when Owen dived," Pochettino said. "Don't believe that English football is always fair play because Owen jumped like [he was] in a swimming pool. Come on. I didn't touch him. I promise you. It's true."
Players like Owen, Pochettino speculated, may have even learned this sort of gamesmanship from Argentinian players, as the Premier League became more international. "Now, we have the influence of the Latin people that try to cheat, always," he said. "Maybe, you were more pure 20, 25, 30 years ago. Now you are like us!"
It is a bit of a historical irony that, despite the emphasis English soccer culture has long put on physicality and athleticism over technical ability and aesthetic play, the violence of a 1968 encounter between the European champions, Manchester United, and the South American champions, Estudiantes de La Plata, would at the time come as such a shock to the system. From Jonathan Wilson's excellent history of soccer tactics, Inverting the Pyramid:
In the first leg in Buenos Aires, Denis Law complained of having his hair pulled, George Best was punched in the stomach, and Bobby Charlton was left requiring stitches following a foul by Bilardo. Nobby Stiles received a cut eye from a head butt and then, having been goaded all game, was sent off late on for flicking a V-sign at a linesman.
G/O Media may get a commission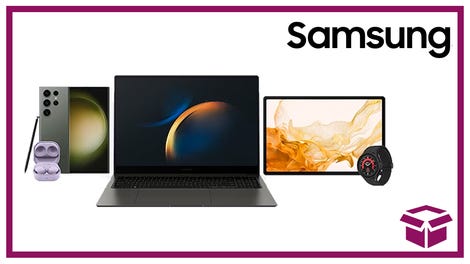 24 hour deals
Discover Samsung - Daily Deal
Predictably, British people threw a fit.
The United midfielder Paddy Crerand called Estudiantes "the dirtiest team I've played against," and the press reaction was just as bitter. "The night they spat on sportsmanship," read the Daily Mirror's headline after the first leg, although Brian Glanville in the Sunday Times was despairing. "Some of their tactic," he wrote "...draw us again to question how football, at the highest level, can survive as a sport. Tactical fouls as practised tonight by Estudiantes, by Racing last year and by Argentina in 1966 at Wembley, simply make it impossible to practise the game."

These descriptions call to mind Tottenham's visit to Stamford Bridge towards the end of last season, a match that famously produced a dozen yellow cards and resulted in several retroactive bans. Asked recently whether he'd have enjoyed playing in such a game, Pochettino, a former central defender schooled by the notoriously aggressive and demanding Marcelo Bielsa, fondly recalled the violence of his playing days. "I was just talking with [midfield enforcer] Eric Dier about how different football was 20 years ago," the Argentine said. "I used to watch the ball with one eye and the opponent with the other because maybe you can receive a punch or a kick. But there weren't too many cameras then for you to get suspended like now."
"Today there is too much control—all of life is about control now," Pochettino continued. "In life now you are not always free, you are put in a box: in football it's the same. When I played I felt more freedom to do whatever you feel and there wasn't too much consequence. Today, every action you are in the spotlight. It's too difficult now to show your real emotion. It's a different era and we need accept that and control everything. We cannot behave with freedom." Of course, Tottenham showed "real emotion" in the Battle of the Bridge, and it ended in a 2-2 draw, taking Spurs' title challenge with it. (It's remarkable that the team didn't suffer greater disciplinary consequences: Dier alone made multiple red card-worthy tackles over the course of the 90 minutes.) Nevertheless, Pochettino is still pushing his side to play right up to the edge of what the rules of the game allow.
Until recently, Spurs were a team that displayed occasional flashes of brilliance, mostly reliant on one or two genius players, like Dimitar Berbatov or Gareth Bale or Ledley King—certainly they were not understood to be the most stalwart of sides. Pochettino has begun to change that: According to stats site Who Scored, Spurs have conceded the fewest number of goals in the league so far this season (10) and allowed the fourth-fewest number of shots per game (9.5), while also committing the second-most fouls (13.6), tied with Manchester United.
These statistics are a continuation of patterns that emerged last year, and they are not accidental. Rather, they are the product of the system that Pochettino has built—one that requires players to move the ball quickly and at pace; to improvise and take responsibility for teammates' roles when switching positions; and, most importantly, to press the opposition to take back the ball when it is lost with even more intensity than the team expended in rushing the ball forward while in possession. "My football, in defence, is very simple," Bielsa, Poch's mentor, once explained: "'We run all the time.'" Inevitably, that requires tactical fouls to stop counterattacks before they begin. (It is surely no accident that Spurs' most energetic forward while defending, Érik Lamela, is Argentine.)
While few would accuse a player who's been caught out of position and drags back an opponent on the break of "cheating" as such, to deem behavior like this "tactical fouling" is really just engaging in euphemism. Less sympathetic commentators might call it a "cynical" foul, or the more impartial "veteran" foul. But if these are all different ways of talking about the same thing, the language that is used to describe the thing tells us as much about the speaker as it does the thing itself. Ultimately, though, it's all in the game: Spurs, having derived satisfaction from moral victories for so many years, finally have a skillful young footballer whose prodigious talent brings him right up to the edge of what the rules allow.
In a system like Pochettino's, a player like Dele is absolutely essential, not in the way that Toby Alderweireld's long, raking passes from deep are essential, or Mousa Dembélé's ball-retention skills are essential, but in the applied chaos he brings to the pitch—whether it's a drawn foul or a nutmeg or a goddamn wonder-goal like last season's against Crystal Palace. The kid is phenomenal in every sense of the word. He can do anything he wants on the pitch—all you can do is try to stop him.