It's been an odd start to the 2016-17 Premier League campaign for Tottenham Hotspur: Sitting fifth after 13 matches played, Spurs suffered their first defeat just last weekend to a Chelsea side currently playing some of the most dominant football in Europe. Normally, this would not be such a bad position to be in. But after announcing themselves at the beginning of October with a 2-0 statement victory over Pep Guardiola's Manchester City, who were initially thought to be the run-away favorites to win the league, Spurs have won once, drawn four times, and lost once—a dismal seven points from 18. While putting out one of the most stalwart defenses in the league, they've also barely scored from open play. What is going on?
Jokic? Embiid? The NBA MVP is obvious... right? | Keep it a Buck(et)
Though they were largely overshadowed—and rightfully so—by the Cinderella story that was Leicester City, Spurs mounted one of last season's most exciting title bids, fielding what was consistently one of the league's youngest starting XI's and playing dynamic, attacking soccer. But after two emphatic back-to-back wins late in the season, in April, against Manchester United at home (3-0) and Stoke City away (4-0), Spurs collapsed. A week after giving up a lead over West Bromwich Albion, Eden Hazard's late equalizer put the dagger in their title chances at Stamford Bridge, a match that saw 12 yellow cards—including a record nine for Tottenham—and, somehow, no reds. (The draw with Chelsea meant that Leicester City clinched the league title.)
Five key Tottenham players—Harry Kane (23), Dele Alli (20), Eric Dier (22), Danny Rose (26), and Kyle Walker (26)—formed the core of the England squad at the Euros this summer. This was very exciting for them and for Mauricio Pochettino, Tottenham's young Argentine manager, until England shit the bed against Iceland and that Tottenham core was held, at least in part, to blame. That double psychological whammy—losing the league, and then losing the Euros—is likely to have weighed heavily on the young England and Tottenham sides' morale, making it difficult for anyone in the squad to run as hard or score as many goals as they'd like. That's how the narrative goes, anyway.
The truth is probably something more like: Tottenham had barely any major injuries last season, and this fall have been lacking several key players due to injuries. Local lad Harry Kane, last season's golden boot winner, was out for seven weeks—his first extended break since establishing himself as a first-team regular two years ago—forcing summer signing Vincent Janssen to shoulder a lot more responsibility than a 22-year-old striker who hadn't played in the Premier League could reasonably be expected to handle. Érik Lamela, an attacking midfielder and defensive forward whose unrelenting aggressiveness sets the pace for the front line's pressing, has been out since late October; Toby Alderweireld, the central defender whose partnership with fellow Belgian Jan Vertonghen has transformed Tottenham's leaky defense into one of the league's most stingy, has been out since mid-October; Mousa Dembélé, the holding midfielder who, when in form, seems impossible to dispossess, came off in the first half of Tottenham's catastrophic performance against Bayer Leverkusen at Wembley in the beginning of November and hasn't been the same since.
G/O Media may get a commission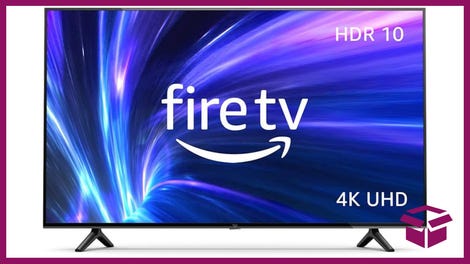 42% Off
Amazon Fire TV 50" 4K Smart TV
All of that being the case, the fact that Tottenham have managed to stay if not in the title race, then at least the race for the top four, seems a testament to the squad's resilience. The injuries have also allowed Pochettino to call up younger players, as he likes to do, rewarding hard work with playing time: 20-year-old Harry Winks is just the latest academy product to step into the first team and play like a grizzled veteran, directing the flow of midfield with Dembélé's vision if not his same physical presence. The depleted team held Arsenal to a 1-1 draw at the Emirates and mugged West Ham in a completely bonkers 3-2 win that West Ham supporters will be having nightmares about until next season, when it happens again. (Still, it would be easier to feel good about these small victories if Tottenham hadn't crashed out of the Champions League without even making it past the group stages.)
This past weekend, Tottenham's first meeting with Chelsea since last year's Battle of the Bridge ended in a 2-1 victory for Antonio Conte's team, who extended their unbeaten run to seven games in a row and handed Spurs their first loss. Despite the fact that Tottenham blew the lead, though, there were plenty of encouraging signs: Chelsea had not conceded a goal in the past six matches, and Spurs played well for the entirety of the first half; the fact that Spurs' goal came from Christian Eriksen, who has been struggling for form, is all the more encouraging. The second half was more lackluster than the first, although not nearly as poor as some of Tottenham's other performances this season. (See, again: Bayer Leverkusen at Wembley. Or don't! It was really very bad.)
"Sometimes when you are playing better than your opponent and still lose, it is difficult to explain," the ever-stoic Pochettino mused during his post-match interview. "This was easy to explain: They were clinical in front of goal, and we weren't." He added: "Football is not only about the stats. They did not need as many chances. They scored two. We created more, and scored one."
Tottenham host Swansea City on Saturday, the Welsh club with the new American manager who got his first win last weekend, a 5-4 banger against Crystal Palace. This will be the first of six matches before Spurs meet another of the current top four teams—Chelsea again, of course, in January. It's not technically a "must win" situation, but it's an opportunity for Tottenham to get back to the kind of soccer they played last season, and which they have showed themselves still capable of producing in fits and starts this fall.
They're out of the Champions League; their best players are starting to return from injury; budding club legends are signing new contracts and committing themselves to the team. Heading into the winter transfer window, Spurs need to demonstrate that they are still one of the most exciting teams to play for—and to watch—in Europe. What's been missing this year more than anything is the joyfulness that Spurs showed on the pitch last season; smacking Bob Bradley's side around for 90 minutes should do the trick.