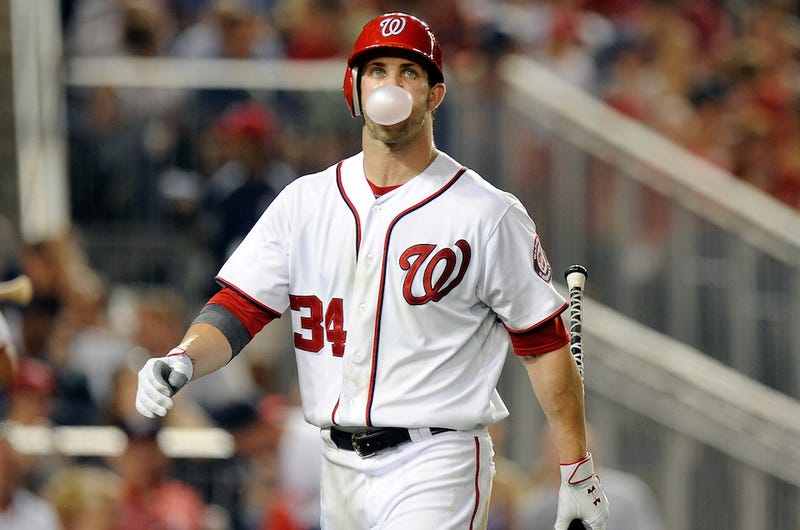 Fine, so it was someone in Bryce Harper's stable of handlers, but still, it's a nice sentiment. "That's a clown question, bro" has taken on a life of it's own and a Denver brewery named a beer using the famous retort to join in on all the fun just as Harper was in town to play the Rockies.
In the days after Harper's quote, Denver Beer Co. brewed a small, special batch of Canadian lager and named it, "Clown Question Bro." They tapped the first keg Monday afternoon, in time for the Nationals' arrival in Colorado.
Harper, who has applied for a trademark on the phrase, heard about a local police woman who was killed on duty, leaving behind a 12-year-old daughter and suggested the brewery donate a portion of the proceeds to a memorial fund for the daughter. The brewery agreed and a heartwarming story was born.
Good on you Bryce, your next Shirley Temple's on us.
Image via Getty

Clown Question Bro beer, inspired by Bryce Harper, donating profits for killed policewoman [Yahoo]
Bryce Harper uses 'Clown Question Bro' beer to raise money for fallen policewoman in Denver [WaPo]