Washington WR DeSean Jackson's reality show premiered last night. I didn't watch it because, god, who cares. But this guy at ESPN had to watch it for his job, and he wrote down the one interesting thing Jackson had to say, and here it is:
In the first shots on the show, Jackson said, "I was at the top of the top. And then I got released. ... It was a smear campaign. Things media said about me, I bet you could say that about the majority of people in the NFL. I got a second chance to play in the NFL and I'm proving I'm one of the best receivers in the game."

[...]

"When I was released by the Eagles, I feel they tried to paint a picture that definitely wasn't true. It was a slap in the face, coming off one of my best seasons in the NFL," Jackson said on the show.

He then told his friends, "The Eagles tried to blow me up. That's cold how they did it."
In the 2014 offseason, Jackson, coming off the best season of his career, was released by the Eagles a half-hour after the publication of an NJ.com story alleging that Jackson had various vague gang ties.
The timing remains unclear—did the Eagles cut their best receiver because they knew the not-very-damning story was coming? Or did they serve as the source of the story to justify waiving Jackson? (We know they had some role, despite an NFLPA investigation that turned up no hard proof. The NJ.com article cites "sources within the Eagles organization.")
A week later, reports emerged that Jackson wasn't well-liked in the Eagles locker room. It played out like an archetypal smear campaign, and Jackson probably isn't just being paranoid in viewing it as one.
G/O Media may get a commission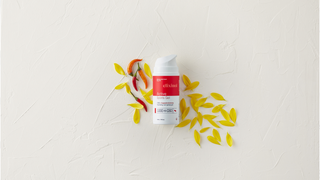 It doesn't matter so much now (though I cannot wait for everyone to spill about life under Chip Kelly once he's gone), so Jackson is just going to use it as motivation.
"They call me the Cowboy killer. I'm a Giants killer, I'm a Cowboys killer, now I'm an Eagles killer, too."
[ESPN]