Your morning roundup for Jan. 14, the day we learned birds just want to have fun. Got any stories or photos for us? Tip your editors.
What we watched: The Heat continue to make columnists everywhere adjust their slacks. "Their fourth quarter woes continue" is something I heard probably fifty times between the broadcast and post game coverage. It calls to mind psychotic barbarians sharpening their swords, waiting to unleash hell.
While everyone is chomping at the bit to bury the so-called Super Team, they forget (or willfully ignore, more likely) that playing in Denver for opposing teams is probably like those dreams where you are the only one who moves in slow motion, these players are just getting into shape thanks to being locked out earlier and, most importantly, it is January, in a league with a playoff format that extends well into June. So, cut these guys some slack. Even if you think LeBron is a choke artist, at least there's Dwyane Wade. What? Never mind, they're toast.
G/O Media may get a commission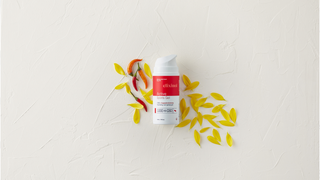 What we're watching (all times EST, unless noted): Football: Saints at 49ers at 4:30 p.m. (FOX) and Broncos at Patriots at 8:00 p.m. (CBS). NBA: LA Lakers at LA Clippers at 10:30 p.m. (NBA TV) NHL: Chicago at Detroit at 12:30 p.m. (NBC). College Basketball: Connecticut at Notre Dame at 11:00 a.m. (ESPN2), Kentucky at Tennessee at 12:00 p.m. (ESPN), Texas at Missouri at 1:00 p.m. (ESPN2), North Carolina at Florida State at 2:00 p.m. (ESPN).
Read Me
LeBron will never be perfect: "As James put his finishing touches on another disastrous performance, I took to Twitter-where good people meet to rationally debate and summarize important topics of the day-with a simple question: if LeBron James isn't the best player in the NBA, who is? Any query or assertion with 'best' in it means very little, since it can almost always be replaced with more precise language. In LeBron's case, though, this kind of bland, overarching distinction is apt. It may tell us that LeBron's gifts are quite often meaningless. Or it points to exactly what it is we expect of LeBron James: complete and total perfection, a standard no other athlete is held to. Other superstars are more specialized-that is, defined in terms of what they do well on the basketball court. Dwight Howard envelops the interior, Chris Paul reconstitutes a possession's logic off the slightest bum cue. LeBron is a completist, a 30-7-7 superman who can feasibly do work at every position on the floor. I'm not here to defend LeBron's shortcomings, or suggest he has none. James lacks intangibles; his ego remains unsteady and awkward; his jumper ain't pretty; his late-game disappearances are either bad luck or a sign of deeper unrest. The fact remains, though, that LeBron James isn't judged according to any particular function of set of responsibilities. A good game for LeBron is one where he takes over so thoroughly and so completely that basketball seems too small for him. " [The Classical]
Elsewhere
Hal Steinbrenner has gone mad with power: "Rotation problem? What rotation problem? Less than an hour after acquiring Michael Pineda from the Mariners, the Yankees agreed to sign Hiroki Kuroda to a one-year deal worth $10M per Jack Curry and Joel Sherman. The right-hander still has to pass his physical, and Buster Olney says Hal Steinbrenner approved an expanded budget to sign him. The Yankees will not have to give up a draft pick." [River Avenue Blues]
Scott Paterno could not be reached for comment: "Former Penn State coach Joe Paterno was admitted to the hospital Friday for observation due to minor complications from cancer treatments, his family said. In a statement released to The Associated Press, his family said that the 85-year-old Paterno continues to undergo a 'regimen of treatments' after being diagnosed two months ago with what they have termed a treatable form of lung cancer. The family hoped his latest stay would be brief. He most recently was in the hospital last month after re-breaking his pelvis following a fall at home. That stay also allowed Paterno to continue taking his cancer treatments, which have included radiation and chemotherapy." [ESPN]
Your slides in the house Interlude:
GQ asks Eminem to talk about Tebow and shit: "I was in my living room, watching, and I really wanted Pittsburgh to win. The Steelers are one of my favorite teams. It's all good, though. Tebow's doing some really incredible shit right now. He does certain things that other guys just can't do. The critics are always talking about his mechanics and shit like that, comparing it to the standard of what a quarterback should be, but he's defying them. Every week, he seems to defy them." [GQ]
The Texas Rangers are making moves: "It's unknown whether the Rangers are willing to acquire both Fielder and Darvish. Yet, with Fielder still unsigned and the Washington Nationals and Seattle Mariners showing no signs of meeting Fielder's demands, the Rangers appear wise to jump into the possible bidding. The Rangers also have an opening at first base with Mitch Moreland their current first baseman. Fielder would be the ideal left-handed hitter in the middle of their lineup. The Rangers may not sign Fielder, but it's apparent that by meeting with the big slugger, they're at least quite intrigued about the possibility." [USA Today]
Send stories, photos, and anything else you might have to tips@deadspin.com.