Every morning, the fine folks at Sports Radio Interviews sift through the a.m. drive-time chatter to bring you the best interviews with coaches, players, and personalities across the sports landscape. Today: Dirk on which fast food burgers would be good at basketball.
Dirk Nowitzki joined ESPN Radio Dallas with Ben and Skin to discuss the worst media questions of All-Star weekend, the goofy song DFW Digs Dirk, his favorite burgers and his owning of a Shake Weight.
What was the worst question he was asked during All-Star weekend?:
"A lot of them, actually. I'm not a big fan of this media availability. … It just gets annoying, some of the questions about KG. There's all these things."
On comparing his goofy local song to other players' songs:
"I don't think [anyone has one that's better]. Jason Kidd, back in the day, tried to rap. Have you heard that rap? It's the worst ever. Sometimes they played it in the arena and we killed it as soon as it came on. But no, my song is the best."
Does he eat burgers?:
"I try to stay away, but In-N-Out, you just can't compare it. It's the best. It's the best. It's healthy fast food, they do their own meat and their own salad. Everything's fresh. … I have it in the summer if we go to Vegas or something or when we're here. Sometimes when we play Sacramento or somewhere, the guys will buy it. Golden State. Some of the guys will have burgers after the game, which we shouldn't really do, but they're too good to pass up."
G/O Media may get a commission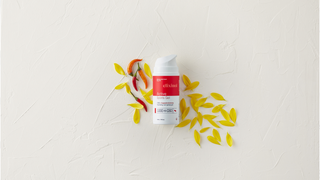 Wouldn't Whataburger dunk on In-N-Out?:
"I don't think the Whataburger would dunk on the In-N-Out Burger, but I never really liked Whataburger or all the other burgers. McDonald's is decent, I guess, but no, the In-N-Out Burger kills them all."
Which burger would win a 3-point shooting contest?:
"That would be Burger King. Whopper. The Whopper. I don't really know much about burgers."
On, if the radio host told him he lost a bunch of weight using the Shake Weight, what he would say:
"That you're lying your ass off. I actually do have a Shake Weight. Somebody gave me a Shake Weight for Christmas this year, just I guess to be funny. I haven't shaken it much. I don't really know what it does for you."
This post, written by Eric Schmoldt, appears courtesy of Sports Radio Interviews. For the complete highlights of the interview, as well as audio, click here.
More from Sports Radio Interviews
• James Jones wasn't impressed by Blake Griffin.
• Chris Nowinski says half of all high school football players suffer concussions.
• Hayden Panettiere talks her relationship with Wladimir Klitschko.