Doc Rivers has made a very public case that DeAndre Jordan should be the NBA's Defensive Player of the Year this season. It seems absurd that the Defensive Player of the Year could be on the league's 15th-ranked defense, especially since the Clippers have plus defenders Chris Paul, JJ Redick, and Matt Barnes in the starting lineup. An argument for DeAndre Jordan as the best defender in the NBA is an argument that the Clippers defense—even with those not-bad defenders—is so godawful that even the best defender in the NBA could only make them an average defense.
ESPN NBA analyst Tom Haberstroh thought Doc's claim rang false, and wrote a piece about it yesterday. Haberstroh's argument can be broken down into these three main points:
Despite ringing up a lot of blocked shots, Jordan is only an average rim defender, and opponents still shoot pretty well at the rim against him
The Clippers's team defense actually gets better when Jordan sits, giving up 101.7 points per 100 possessions, as opposed to 103.6 points per 100 possessions when he plays
Jordan's gaudy rebound totals come from his offensive rebound abilities, as well as stealing rebounds from teammates
This is where the story should end. We can all agree that Doc's comment that Jordan is "clearly" the defensive player of the year is wrong, but also recognize that his job is to stand up for his players. Let the first coach who hasn't engaged in hyperbole regarding his players cast the first stone.
Instead, at today's media availability, Doc said he had read the column and proceeded to go off:
G/O Media may get a commission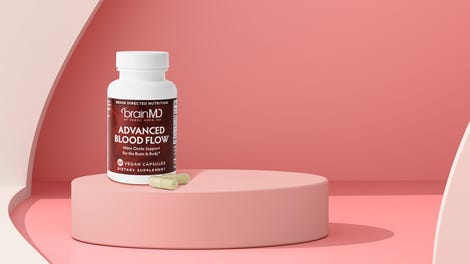 Offense? It was just a respectful, well-argued, supported-by-data piece of basketball writing, Doc. There's no need to take offense.
Actually, as summarized above, one of Haberstroh's three main arguments against Jordan focused on how his rebounding numbers are a mirage. It even got the bolded headline "Rebounding isn't everything." Here, in the off-chance Doc decides to read this piece, let's block quote the crux of it:
Here's why Jordan probably won't follow Wallace's path: Most of Jordan's glass-cleaning impact is on the offensive end, which doesn't move the needle for his defensive credentials. When Jordan's on the floor, the Clippers recover 25.5 percent of their misses, but that free-falls to an abysmal 15.4 percent when he goes to the bench, according to NBA.com. That's impact.

However, Jordan's defensive rebounding tells a much weaker story. The Clippers' defensive rebounding rate barely moves from 76.4 percent to 74.6 percent when he goes to the bench, indicating that he could be stealing defensive boards from his teammates. Case in point: Griffin averages just seven rebounds per 36 minutes playing next to Jordan this season, but that soars to 10.6 when Griffin plays without him. Chris Paul also shows a similar split (4.8 boards with Jordan vs. 5.6 without Jordan).
This is a muddling Haberstroh's argument, which was that block totals alone aren't a good measure of defensive prowess. Even if a player gets an outrageous five blocks a game, that leaves at least 60 possessions where he doesn't get a block. How good he is at other aspects of defense—like defending the pick-and-roll, which a center in the modern NBA does at least a dozen times a game—is much more important than accruing blocks.
Where Doc makes some sense—this is the first, and last, time I'll write that—is arguing that Jordan is such a fearsome defender that players don't even bother to drive into the paint against him. To be sure, I don't know if this is a good argument because it is extremely difficult to measure—even if we can conclude opponent's drive infrequently against the Clippers, it could be because of the perimeter defenders, their pick-and-roll scheme, or something else, not Jordan—but it's at least a plausible one.
This is what the old stodgy man who doesn't like what the numbers describe argues, not what the man worth listening to does.
But here it comes. Here's the kicker. Are you ready for it? I'm not even going to bother to write a kicker for this article, because Doc already wrote it for me:
.
.
.
Photo via Doug Pensinger/Getty