Roquan Smith, whose playbook was among the items stolen from his car last weekend, was the subject of Chicago Tribune grouch Steve Rosenbloom's column this week, and boy did Rosenbloom produce a doozy.
With the headline "We could be looking at a new era of new embarrassments from Bears draft picks," Rosenbloom's screed goes in on a guy who was robbed, before lapsing into that familiar cranky tone. After raising an eyebrow that Smith has a BMW in the first place despite being an "amateur" months ago, Rosenbloom lays down his take, which is that Smith's irresponsibility in not sleeping with his playbook (referred to as his "bible") and letting it out of his sight signals character concerns about Smith's preparedness as a player and a leader. Rosenbloom picks out a detail from the report, that Smith wasn't sure whether he accidentally unlocked his car on Friday night, and blows it up in order to make a point about how the "sloppy and unreliable" Smith might not be ready for NFL life and how the Bears are probably embarrassed that they picked him:
Or, it's possible we're looking at a new and exciting turn in pratfalls for Bears draft picks because it doesn't sound as if Smith, the man the team and player himself describe as a leader, did everything right.

[...]

Does the NFL's rookie seminar cover locking cars? Why would anyone leave something as important as a playbook in a car overnight? Asking for someone who looks like he needs a friend right now.
A day later, Rosenbloom apologized, mostly for his implication that Smith had received his car through an illegal arrangement with a booster:
But I was sloppy and unreliable in reference to Smith and his new car. If I had researched the issue properly, I would've learned that Smith had entered into an endorsement or partnership deal with an Athens BMW dealership after he declared for the draft, as many emailers from Dawg Nation rightly pointed out.
G/O Media may get a commission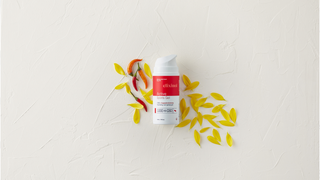 Still, he didn't have much to say about why he thought Smith being the victim of a break-in was a reasonable launchpad to question the player's maturity. This column really makes Steve Rosenbloom look sloppy and unreliable.