Your morning roundup for Feb. 22. Image via Mocksession. Got any stories or photos for us? Tip your editors.
What we're watching (all times EST): WGC-Accenture Match Play Championship, first round (Golf Channel) at noon. Bayern Munich at FC Basel (Fox Sports Net) in UEFA Champions League soccer at 2:30. Celtics at Thunder (ESPN) at 7. West Virginia at Notre Dame (ESPN2) and James Madison at Drexel (ESPNU) in men's college basketball at 7. Inter Milan at Olympique de Marseille (tape delay) (Fox Sports Net) in UEFA Champions League soccer at 8. Kings at Avalanche (NBCSN) at 9. Kansas at Texas A&M (ESPN2), Texas Tech at Iowa State (ESPNU) in men's college basketball at 9. Lakers at Mavericks (ESPN) at 9:30. UC-Santa Barbara at Long Beach State (ESPN2) in men's college basketball at 11.
Read me
The Forgetting Pill Erases Painful Memories Forever: "In the past decade, scientists have come to realize that our memories are not inert packets of data and they don't remain constant. Even though every memory feels like an honest representation, that sense of authenticity is the biggest lie of all. This new model of memory isn't just a theory—neuroscientists actually have a molecular explanation of how and why memories change. In fact, their definition of memory has broadened to encompass not only the cliché cinematic scenes from childhood but also the persisting mental loops of illnesses like PTSD and addiction-and even pain disorders like neuropathy. Unlike most brain research, the field of memory has actually developed simpler explanations. Whenever the brain wants to retain something, it relies on just a handful of chemicals. Even more startling, an equally small family of compounds could turn out to be a universal eraser of history, a pill that we could take whenever we wanted to forget anything. And researchers have found one of these compounds. In the very near future, the act of remembering will become a choice." [Wired]
G/O Media may get a commission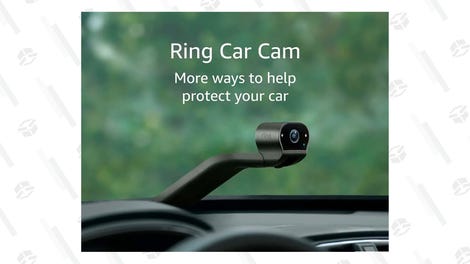 This Date In Deadspin History
Feb 22, 2007: Delonte West's Mating Rituals Not All That Effective
Elsewhere
Brady Quinn was honest about Tim Tebow, obviously misquoted: "Brady Quinn is apologizing to Tim Tebow for unflattering comments Quinn made about the Denver Broncos' starting quarterback in a GQ Magazine article...Quinn took to Twitter after the article's release Tuesday, saying the comments attributed to him did not reflect his opinion of Tebow. Tebow 'deserves a lot of credit for our success and I'm happy for him and what he accomplished. Most importantly, he is a great teammate,' Quinn wrote. Quinn also said on Twitter that 'the resulting story was a completely inaccurate portrayal of my comments. I have addressed my disappointment with the writer and have reached out to Tim to clear this up.' Silver, on his own Twitter page, said 'I quoted him accurately. Interview on tape.'" [ESPN]
What do you think, Danny? The mashie or the niblick?: "It was as if the knicker-clad, sweet-swinging ghosts of Walter Hagen, Tommy Armour, Jim Barnes and Gene Sarazen had returned to play another round at the site of the 1925 Florida Open. In a salute to those stars of the 1920s and the history of golf, two dozen players showed up Monday for the second annual United States Professional Hickory Golf Championship. They walked the venerable 1922 Tom Bendelow course, carrying small bags of wooden-shafted clubs. Men in ties, caps and argyle socks and women in skirts and stylish hats played low bump-and-run shots into the greens. They used clubs with names like mashie, brassie, niblick and jigger stamped into the tiny club heads, some irons looking more like straight razors than golf clubs. They played with replica rubber golf balls from the 1920s that usually landed at least 10 yards short of typical targets." [New York Times]
Your Deadspin in the Adande Lounge Interlude:

Moneyball, which just opened in New Zealand, helped the All Blacks win the Rugby World Cup: "A few years ago a writer called Michael Lewis became interested in a baseball team called the Oakland A's. The A's should have been anything but. They were 'D' list at best. But year after year Oakland were able to compete with the best and the richest teams in Major League Baseball. Lewis wanted to know how a bunch of goofballs, paid peanuts, were able to take on the swish millionaires of America's game. The answer was a failed baseball Adonis called Billy Beane (played by Pitt) and a thin, pale nerd by the name of Paul DePodesta. Lewis' book sent shockwaves around the world. One of them shook the floor under Wayne Smith's desk. The All Blacks' assistant coach had always been interested in statistical analysis...What if the All Blacks could find their own Paul DePodesta?... Smith says: 'We needed our own Paul DePodesta and we found him. Ken Quarrie has a Phd in statistics. He had read Moneyball. He added great value to our selection process. Ken Quarrie is rugby's Paul DePodesta. If the northern hemisphere ever hear about him and get their hooks into him …'" [Stuff NZ]
Whatever happened to "Minnesota nice?": "The University of Minnesota-Duluth has scolded student fans of its hockey team after receiving reports they peppered the University of North Dakota's Fighting Sioux with offensive chants at a recent game...North Dakota fan Chad Czmowski told the newspaper that students made war-whooping noises and chanted 'Hi, HOW are you?' and 'smallpox blankets' during the Feb. 10-11 series. The latter refers to some historical claims that Indians were given smallpox-infected blankets by white settlers...The reported chants followed North Dakota's return to using the Fighting Sioux nickname. The school has tried to drop the name, but supporters of the mascot recently gathered enough petition signatures to temporarily restore a state law that had required its use. The question will ultimately be put to state voters." [Washington Post] h/t Luke A.
Thierry Henry had to return to the NY Red Bulls so he could finish his 40-foot fish tank in London: "Despite living and working an Atlantic Ocean away from England's capital, Thierry Henry is planning to demolish his $9.5M London mansion in order to build... a slightly different mansion. A significant difference will be a 40-foot fish tank, which will be visible on every floor of the property. The Daily Mail reports: stretching 40ft from the bottom of his house to the very top, it will take 5,500 gallons of water to fill, house 300 fish and cost a staggering £250,000 [$400,000] to build. His proposals detail the extravagant four-storey aquarium. As well as the vast cost of construction, the 15ft long by 3ft wide tank will set Henry back £12,000 [$19,000] a year to run, including weekly inspections at about £50 [$80] an hour. The annual bill for fish food alone would be £2,500 [$4,000]. That seems like an awful lot of money for fancy fish. If Henry wanted to see something witlessly float around without achieving anything, he should just watch some of Andrei Arshavin's recent highlights." [Yahoo Sports]
Send stories, photos, and anything else you might have to tips@deadspin.com.