Your morning roundup for Dec. 27, the day we learned Christmas lights have a final resting place. Photo via Mocksession. Got any stories or photos for us? Tip your editors.
What we watched: Drew Brees's locker room speech after he broke Dan Marino's single-season passing yards record on MNF.
G/O Media may get a commission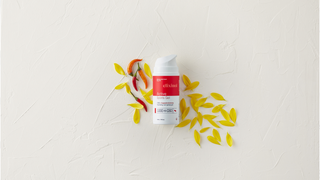 What we're watching (all times EST, unless noted): Western Michigan vs. Purdue in the Little Caesars Pizza Bowl at 4:30 (ESPN). Pittsburgh at Notre Dame in men's college basketball at 7 (ESPN2). St. Louis at Detroit in NHL hockey at 7:30 (Versus). Louisville vs. N.C. State in the Belk Bowl at 8 (ESPN). Boston at Miami in NBA basketball at 8 (TNT). Wisconsin at Nebraska in men's college basketball at 9 (ESPN2). Utah at L.A. Lakers in NBA basketball at 10:30 (TNT).
Read Me
A column of cliches: "Our Body of Work on this matter stretches back 27 years to 1984, when, in a full column-deadline panic, we strung together every sports cliché in the book and passed it off as legitimate social commentary, a spasm that became a tradition, a tradition so tediously indelible that today, the 28th annual Trite Trophy dishonoring the worst sports cliché of the year, will be awarded within minutes unless I suddenly come down with Concussion-Like Symptoms. While the Centers for Disease Control ponders the question of whether players with concussion-like symptoms are more likely to have an actual concussion than players with flu-like symptoms are to have the actual flu, concussion-like symptoms is obviously the health-related cliché of the year. As with most clichés, however, it provides a certain degree of Wiggle Room, even if players with concussion-like symptoms rarely turn out to have irritable bowel syndrome or that restless leg disease. [Pittsburgh Post-Gazette]
This Date In Deadspin History
Dec. 27, 2007: Sadly, We Won't Get Another MSG Trial
Elsewhere
Overcharging a bit: "It's hard to imagine the BCS National Championship Game without the color, sound and pageantry of LSU's Golden Band from Tigerland and Alabama's Million Dollar Band being part of the show. But a million dollars is probably pretty close to what it will cost to get both schools' bands to the Jan. 9 showdown, housed and fed, including tickets to the game. As part of its recent major remodeling, seats in the lower bowl of the Mercedes-Benz Superdome have been brought in closer to the field. That's good news for fans as there are more prime seats to be had. But it also means there is less room on the sidelines than before. The last time LSU played in the BCS championship game in Jan. 2008 against Ohio State, both schools' bands sat in temporary sections on the floor of the Superdome at no cost. This time, the LSU and Alabama bands will take up a large chunk of seats for which each school must pay. 'We were fortunate that we could provide space for the bands in the past, but the seats in the lower bowl are all much better now for the fans and the band,' said John Sudsbury, director of media relations and communications for the Sugar Bowl and this year's BCS championship game. 'It will be a better experience for the bands.'" [Advocate, via SB Nation]
Team bonding: "As the first team to have to go through a back-to-back-to-back in this lockout-shortened 66-game season, the Los Angeles Lakers partook in a unique team activity Monday to guard against the fatigue that the schedule has in store for them. The Lakers visited a Sacramento-area cryotherapy clinic to experience intense cold therapy, a procedure that is growing in popularity in the world of professional sports and replacing the traditional ice bath. Lakers players were split into groups of four and placed in a room that was approximately 60 degrees below Fahrenheit for one minute. Once their bodies got used to the cold climate, the players walked into an adjacent room where temperature was approximately 200 degrees below zero, where they were kept for three minutes before being released." [ESPN]
Your Treadmill Slap Interlude:
Mike Bibby was born at the age of -25: "And there will be times when Carmelo Anthony initiates the offense, as he did for most of his 17-point fourth quarter Sunday. Anthony said he did not do much of that the past three seasons playing alongside Chauncey Billups in Denver and in New York. But because D'Antoni says that Douglas is not 'the classic playmaker,' Anthony is needed. As for the 33-year-old Bibby, he will give the Knicks a different look, D'Antoni said, because 'Mike's been in the league for 58 years.' D'Antoni added, 'He's got experience, he knows how to run a team and he'll make open shots.'" [NYT]
Stephen Jackson in a nutshell: "Ex-Charlotte Bobcat Stephen Jackson, now with the Milwaukee Bucks, said he lost his love for playing here once the Bobcats traded close friend Gerald Wallace last February. 'When Gerald left, I really left,' Jackson said at morning shootaround at Time Warner Cable Arena. 'Considering what we did (getting to) the playoffs, and then all those changes. To take Gerald away really took a lot out of me. I still was trying to do my job as best I can, but it was a lot harder. When they got rid of Gerald, that let me know they didn't want to win. I didn't want to be part of a place like that.'" [Charlotte Observer]
Send stories, photos, and anything else you might have to tips@deadspin.com.