With 1.2 seconds remaining in regulation, José Calderón found Reggie Bullock five feet from the basket to hit the buzzer-beating shot that gave the Pistons a 106-104 win over the Raptors. It was Dwane Casey's first game back in Toronto since the Raptors fired him at the end of last season, and he did not hold back his emotions after the game-winner went in.

Casey had an unceremonious end to a pretty successful tenure with the Raptors. He orchestrated the winningest period in the franchise's history and had led the team to the playoffs in five straight seasons—which the arena recognized with a tribute video. But, after winning a franchise-record 59 games and getting the top seed in the East, management decided to go in a different direction following another playoff exit at the hands of LeBron James. At least the team's Twitter account was kind enough to awkwardly congratulate Casey after making the shortlist for coach of the year.
Maybe of those events, mixed with the difference in how both teams have respectively done so far this season, very likely fueled that excited burst of celebration. It probably also helped that the end of the game was pretty wild. The Raptors put the ball in Kawhi Leonard's hands for a chance to sink a game-winning shot, and he ended up fumbling the ball away.
G/O Media may get a commission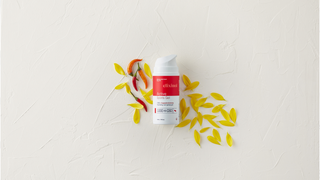 With two seconds left and a timeout remaining, the Pistons were able to advance the ball to their side of the court and get a quick shot off themselves. The inbounds pass to set up Detroit's first attempt at a game-winner was snuffed out by Pascal Siakam, whose long arms blocked the alley-oop attempt with ease.
Calderón did a much better job getting the ball to an open teammate, Bullock, on the Pistons' second chance at the win.
After the game, Casey thanked the Raptors for the tribute video and kept the focus on his team when asked about the buzzer-beater saying, "It was great. We might not be as talented but we're going to be one of the scrappiest bunch in the Eastern Conference." Blake Griffin, on the other hand, made sure to take some parting shots at the Raptors' front office on behalf of his coach.