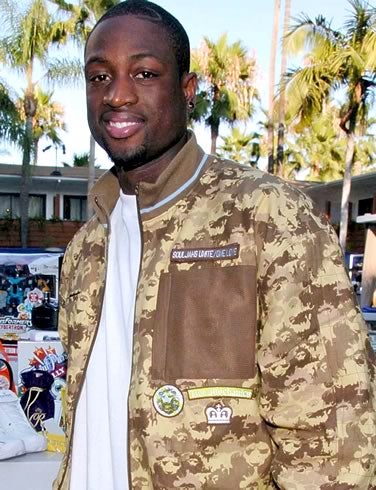 This is just about the saddest thing ever. A bunch of Heat fans woke up ass-early to greet Wade at the airport after returning from his free agent visits. He flew in to a different terminal, standing them all up.
Okay, first off, I can't be the only one who thinks it's a little weird that the Heat sent out a message to fans at 1 a.m., telling them where and when Wade's plane was going to arrive (a charter terminal at MIA, at 8 a.m. today). I don't know much about their marketing strategies, but encouraging fans to stalk a player doesn't sound like the wisest way to get him to stay.
Luckily for Wade, they never found him. He flew commercial back to Miami, disembarking at a main terminal, completely missing the 50 or so fans who had been gathering since sunrise.
Bad information," Heat executive vice president and chief marketing officer Michael McCullough told the sign-waving, T-shirt-donning group.
Or, you know, maybe Wade didn't want to have to deal with screaming autograph hounds right after taking the red-eye.