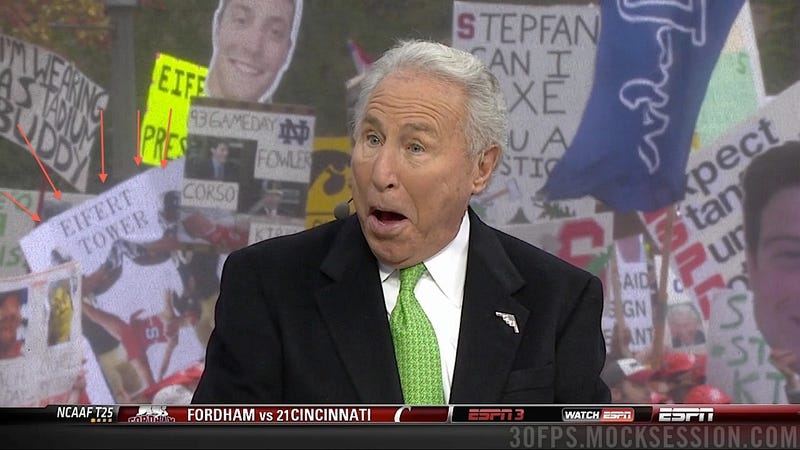 It looks like Corso is responding to the sign! We added arrows and ovals, because someone asked us too. Hope they help with sign visibility—if not, look closer.
SEC, This Is What A Library Looks Like, Also It's Cold In October And Our Football Team Isn't Great
So Stanford Kids Funnel Books Into Their Asses?
From Left to Right: No It's Not, I Guess You Are, I Sincerely Doubt That
rick rEilly hateS puPpies and Santa
Maybe The Most Family-Friendly Gameday Sign Ever
Corso?
Top-Notch Reilly Trolling
A Solid Month
"Nuns > Nunes" Is Good, But "Notre Dame Is Cool" And "We Love Sports" Win The Day In My Book
Lee Corso looks like a creepy leprechaun. Unrelated: he put on a green suit and did a jig today: