Sometimes, when watching a sporting event that breaks exactly the way you wished for but in no way could've realistically expected, the only response is to cruise around the living room/bar/office you're watching it in, arms aloft, with a big dumb grin on your face, ecstatic at your good fortune. For many of us at home or at work today, this was the case when, late into the Champions League match that Wolfsburg shockingly led 2-0 over Real Madrid, it finally began to sink in that the home team just might Do It. For one lucky fan in Germany, he got to demonstrate his joy on the actual pitch, amid the actual players who had brought him and the rest of the world so much happiness:
This was not supposed to happen. After a season-long struggle with humiliation on the pitch and off of it, managerial change, and club-wide instability, Real Madrid thought they had finally turned the corner. By beating Barcelona 2-1 this weekend, Real could've rightfully felt like that result would spur them on for coming greatness, chiefly in their favorite competition, the Champions League. Instead, against the weakest team still in the competition, the Blancos somehow lost.

Real were poor on the day as they often are when forced to rely on their own playmaking capabilities to break down a tough and tight defense, especially with a starting lineup lacking the creative flair of James Rodríguez and Isco. Wolfsburg were always content to sit deep and buttress themselves against Real's onslaught before striking out on the counter through their tricky wingers, and their job was made much easier when they were given and converted a penalty less than 20 minutes in.
The heavily favored Madrid then had to throw even more numbers forward in hopes of reversing the scoreline, which was difficult without in-form creators. This left them vulnerable going the other way. Just a handful of minutes after scoring the penalty, Wolfsburg bore down on a disorganized Madrid defense and doubled their advantage:
Real had chances, though few great ones. Whenever they looked to shoot, it appeared that the regular ball was switched out for the old Jabulani and they'd sky it miles over the crossbar. Meanwhile, Wolfsburg remained dogged in their defending, running all over the place with seemingly unlimited stamina, and continued posing a threat on the counter. Ultimately, though, neither team was able to grab another goal before the final whistle.
Even a single goal for Real would've drastically altered the complexion of this tie, but as it stands, Madrid now have a huge mountain to climb at home next Tuesday. They will need at least a 2-0 scoreline to get the game into extra time or penalties, and should Wolfsburg secure just one away goal, Real will need to score at least four times and win by a three-goal margin to advance.
G/O Media may get a commission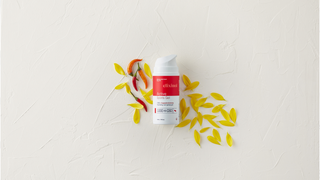 This Wolfsburg team has proven itself over the season to be exceedingly mediocre, so it's in no way out of the realm of possibility that the stars of Real pull off a 3-0 win in the second leg. However, despite flashes of promising performances like the one this past weekend, Real haven't done much to convince anyone that they're all that much better than frustratingly mediocre, either.
No matter what happens next week, though, seeing Real on the precipice of failure in such an unsuspecting way is reason enough to bask in the glee we got to experience today, best embodied by our jubilant pitch invader friend.
Photos via AP