Samuel Eto'o is in the Ivory Coast today in support of the Copa Coca Cola, an international youth tournament. In an interview before the event, he had some choice words for the "fool" José Mourinho and anyone else who wants to fuck with Hollywood Court.
What had been a fairly innocuous session turned frosty when the interviewer asked about Eto'o's future:
How do you feel about this World Cup which could well be your last one, and what is your future at Chelsea?

Thanks for informing me that it will be my last World Cup. Today, I am 33 years old. And it is not because a fool called me an old man that you must believe it. And you may have noticed that the old man was better than the youngsters.

Some believe I am going to retire in the United States or in the Middle East, but I have regained the joy of the Champions League and I am going to carry on playing in the Champions League. Where? I am not going to tell you. But I am going to carry on playing because physically and mentally I feel great.
So I am going to go to this World Cup and to the next one when I will be 37. Some did it at 42, so I can still play in two more World Cups.
The fool he's referencing is undoubtedly Mourinho. A couple months ago, the Chelsea manager was caught on camera joking, "the problem with Chelsea is we lack a scorer. I have one [Eto'o] but he's 32. Maybe 35, who knows?" That quip lead to Eto'o's ex adding her two cents: "I think Samuel is not 35 he is more 39. Samuel was born in 1974 and so that makes him 39 now."
On one hand, the jokes are pretty funny. Even 32 is old in soccer, and it's not like his play did all that much to shut up the haters (unless he was playing against United, that is). On the other, it's kinda racist. It's always the African players who get the little age snipes. Even as a beneficiary of the black don't crack phenomenon, I can see why that would get real annoying real quick.
G/O Media may get a commission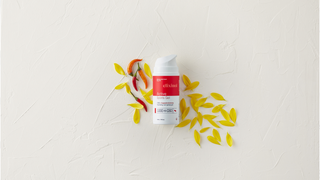 But what about Eto'o's boasts? For Champions League soccer, he could go back to Russia or any of the other lower-tier European leagues that get an easy bid. Maybe Galatasaray will spring for a Chelsea-Inter trident with Eto'o, Didier Drogba, and Wesley Sneijder.
For the World Cup, he'll have more competition. It's a funny coincidence that Eto'o gave this interview for a youth tournament, since his very own Samuel Eto'o Foundation found the player who may not take too well to his continued presence on the national team.
That player is Barcelona's young striker starlet, Jean Marie Dongou. The teenaged Cameroonian who was snapped up by Barça because of their connection to the Eto'o Foundation was somewhat controversially kept off Cameroon's World Cup squad. He recently explained that he refused the call-up because of his bad relationship with the manager and Eto'o himself.
While only 19 this go-round, the kid is likely the future of Cameroon's attack. We'll see if the next Samuel Eto'o—discovered by the real Samuel Eto'o—has the clout to tell the elderly Samuel Eto'o to shove it come 2018.