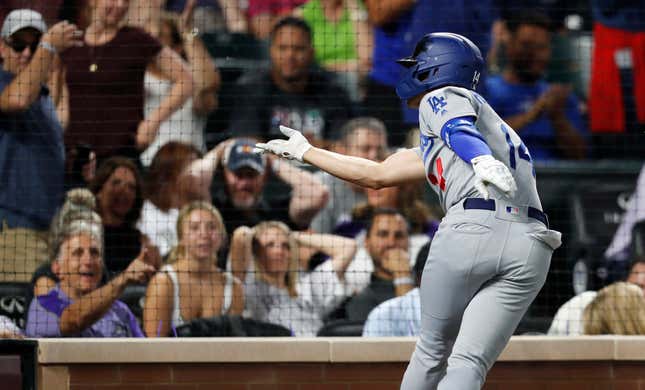 The Rockies were already down one run late in Thursday's game, and then some doofuses behind home plate had to go ahead and motivate Enrique Hernandez to put them in a deeper hole. Bad idea!
Aaron Rodgers should go full Joe Namath | Comedian Bert Kreischer
With the Dodgers up 9-8 in the top of the ninth, Hernandez came on as a pinch-hitter to capitalize on the runners at second and third. While he was still on the on-deck circle, a group of fans had been heckling him, the gist of the heckles being that Hernandez was short. He's listed at 5-foot-11, which might be generous, but he's not Pedroia-sized. The accuracy of the taunts is irrelevant, though, because they were also ineffective.
Hernandez thwacked a three-run shot off Wade Davis and gave the Dodgers a 12-8 lead that they wouldn't relinquish. Then, after he rounded the bases, he blew his fans some kisses. Mwah!

Yankees podcaster @Jomboy_, who does these baseball film breakdowns regularly with solid results, helpfully guided us through the schadenfreude:
Aw. They were thrilled to be punked.