In what has been a whirlwind turn of events over the past day, Alan Pardew has left Newcastle after four years in favor of taking up the Crystal Palace job. It is a surprising decision to say the least.
Pardew has been a damn good and at times great manager for Newcastle, a club sort of in Premier League no-man's-land. The North-Easterners are in that second tier of clubs behind the true giants, big enough to usually put relegation concerns behind them fairly early on in the season, yet lacking the financial muscle to push for the Champions League, save the odd year when everything comes together just right.
As one of the bigger clubs in England, they have enough cash to toss around to the relatively smaller clubs in Europe for their up-and-coming talents. As merely a big fish rather than a true shark economically, they then have to sell off that talent should it develop to the expected degree. Arsenal get stick from their self-loathing fans for being a selling club because they often lose their best players to the megaclubs; Newcastle not only lose their best players, they generally lose even their good ones.
Pardew has succeeded despite the problems endemic to a strategy of buying, developing, and selling foreign—usually French—talent. The club has a tendency to go on a bit of a good year-bad year cycle, most likely because, after the good years, he's forced to unload the Yohan Cabayes and Demba Bas and Mathieu Debuchys who got him there, then incorporate a new slate of—again, usually French—youngsters, hoping a couple of them hit. It's not a recipe for consistency, but, if done well enough, it can keep you in the Prem's midtable with enough money coming in every year to foot the bill for the next round of foreign—in this case, usually French—early-20s dudes you'll be selling Arsenal in a year or two.
While this creates a level of economic and institutional stability, it does no favors for the manager. You can only sell fans on "sustainable business models" and "intelligent transfer strategies" before they wake up and say, "Yeah yeah, but we don't care about your money; how about you go win something?" Fans can't oust the club owners and board members, so they often take their frustrations out on the face of the club: the coach.
G/O Media may get a commission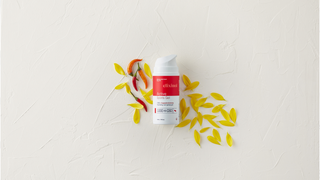 This season has been a prime example of what Pardew must have gotten so tired of. Newcastle started the season terribly, going winless in their first seven league matches. Their performances were generally pretty good, all things considered, and it was clear to most neutrals that their start was attributable more to bad luck than anything else. Still, they wallowed towards the bottom of the table.
Summer signings like Rémy Cabella and Emmanuel Rivière—Frenchmen, naturally—and Siem de Jong didn't look like great investments. In fact, the only truly exciting prospect on the whole squad has been Spanish teen Ayoze Pérez. Fans were predictably upset and went after Pardew. For the first time in his Newcastle tenure—one that, in his first full season at the helm, ended in a 5th place finish and a whopping, fairly nonsensical eight-year contract extension as a reward—the coach's job was under serious pressure.
The club has since turned things around, following that winless streak with five straight wins, including two over Tottenham and Manchester City. This turn of form got them back to midtable safety and Pardew back in the fans' good graces. Regardless, Pardew had to have been put off by how he'd been treated not just this season, but going back a while. Selling player after player, failing to go after proven difference makers, and generally not being empowered enough to make his own decisions for the direction of the club had to have worn on him.
Just how much the Newcastle situation must have bugged him is shown in his new Crystal Palace position. Palace are veritable nobodies. Calling Palace an also-ran in the London soccer scene is a slight to real also-rans. They're comfortably behind Chelsea, Arsenal, Tottenham, and West Ham in the area, and even have a less impressive recent history than little ol' Fulham. Newcastle are the biggest club in the North-East, and could potentially grow into a Tottenham-sized one should they ever galvanize the sizable number of Geordies up there. Palace have no such upside.
It's a strange decision. Instead of pushing for European positions in good years, he'll have to fight relegation for the foreseeable future. Instead of coaching future studs at that crucial junction where potential becomes realized, he'll have to carefully pluck past-their-prime players who can still offer something in the league, guys who never amounted to much, or younger kids at an early stage of their developmental cycle, whose abilities haven't really started to pay dividends.
What he can do at Palace, however, is exercise some modicum of control. Rather than treading water with a new cast of characters—usually French—each season, he can grow a collection of players he isn't likely to have to ship off the next transfer window. Palace are probably promising him money to invest with, likely in the hopes that they can turn Crystal Palace from relegation battlers into midtable finishers, and maybe a few years from now become a Southampton-type club that develops its own talent and tries to keep it around for a few years.
Newcastle's aim is to maintain their position with little hopes of anything more. Palace have the potential to become something. Even if what the Eagles could realistically grow into during Pardew's reign is less than what Newcastle already are, the manager seems to be saying that progress itself is better than stasis.
[Mirror]