A couple days ago, Boss casually wondered how Rick Reilly would handle working alongside Dan Patrick at Sports Illustrated. I suppose taking his old job is the logical reaction.
The Sports Illustrated staff was recently informed that Reilly would be leaving SI at the end of his contract in November (and you thought it was aggravating to be CC'ed on e-mails that didn't involve you) and start working for ESPN. Because of his non-compete clause, Reilly will have to wait until June to start in Bristol. From what these cats are saying, he won't just be a magazine columnist (although how fitting would it be if he took ESPN The Magazine's back page?) but rather appear on the television and say things.
Growing up I read Reilly's SI column almost religiously, but that was before the Internet had videos of monkeys playing drums, and I don't think I've read a Reilly-penned article in over four years. As for his TV schtick, he just doesn't have that same gravitas on the moving picture, and it was for that reason that I always felt he and Dave Barry should stick to the written word.
But if Reilly does have this insatiable desire to be on TV, here's my idea for the show: write a weekly column, and have ESPN film it nonstop for 60 minutes. Name of show: "The Rick Reilly Microfiche Hour." Make it happen, Norb.
G/O Media may get a commission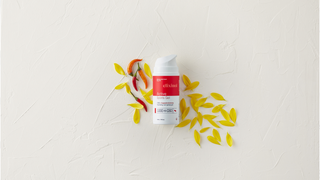 Rick Reilly Leaving Sports Illustrated At End Of November [SPORTSbyBROOKS]
That Was Fast: Rick Reilly Goes to ESPN, Starts in June 2008* [The Big Lead]
Rick Reilly to Leave Sports Illustrated for ESPN [New York Times]