In theory and on paper, France are stacked. The spine of this team is ridiculous. Their keeper is incredible. They have more powerful, quick, shockingly young center backs than they know what to do with. The center of their midfield is an embarrassment of riches nearly on par with Spain's and Italy's. Their strikers can, at least sometimes, look like world-beaters.
But this is still France, where internal beefs, controversies, and flare-ups have dashed more World Cup dreams than the vicissitudes of the game we love ever could. Things are pretty quiet going into Brazil (outside of Samir Nasri's girlfriend reacting to her man's snub). Most important, France were gifted with an obscenely easy group.
G/O Media may get a commission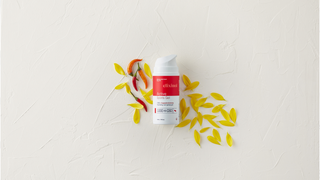 Only a historic collapse inside a dressing room brimming with animus, in-fighting, and frustration borne from failing to meet great expectations could prevent France from coasting to a top-two Group E finish and trying their luck in the knockout rounds. Or, to put it another way, a collapse of that magnitude would be very French.
Sorry for poking at old wounds, francophiles, but there isn't necessarily any reason you should fear the potential collapse besides history. France performed impressively in qualifying. They narrowly—I mean narrowly—escaped a Ukraine playoff before getting here, true, but only because they finished second to Spain in their World Cup qualifying group. Les Bleus met expectations by thwacking the smaller sides of the group, and in their home loss and away draw against Spain, they acquitted themselves nicely.
Sadly, hopes for everything to break right and France to go on a deep run in Brazil were mostly dashed when manager Didier Deschamps announced today that star winger Franck Ribéry would miss the tournament due to injury. Ribéry is one of the world's best attacking threats. Horrifying with the ball at his feet and defenders in front of him to beat, he also sets up goals for his strikers for fun, and can score a few for himself if need be (he was France's leading scorer in qualifying).
This clearly is a huge loss, but not one that should greatly alter France's fortunes in this group. His likely replacement, who we'll get to a little later, is primed for a breakout performance after a breakout club season, and a France side without their best player should still walk to the Round of 16 in this group.
Roster
Goalkeepers: Hugo Lloris (Tottenham), Stéphane Ruffier (Saint Étienne), Mickaël Landreau (Bastia)
Defenders: Mathieu Debuchy (Newcastle United), Patrice Evra (Manchester United), Raphaël Varane (Real Madrid), Mamadou Sakho (Liverpool), Eliaquim Mangala (Porto), Bacary Sagna (Arsenal), Lucas Digne (Paris Saint-Germain), Laurent Koscielny (Arsenal)
Midfielders: Yohan Cabaye (Paris Saint-Germain), Franck Ribéry (Bayern Munich), Mathieu Valbuena (Marseille), Antoine Griezmann (Real Sociedad), Rio Mavuba (Lille), Blaise Matuidi (Paris Saint-Germain), Moussa Sissoko (Newcastle United), Paul Pogba (Juventus), Clément Grenier (Lyon)
Forwards: Olivier Giroud (Arsenal), Karim Benzema (Real Madrid), Loïc Rémy (Queens Park Ranger)
Nickname
Les Bleus (The Blues)
FIFA World Ranking
17
Manager
Didier Deschamps
Players to Watch
Antoine Griezmann, Attacking Midfielder
If I were the manager of the French national team at this moment, in light of the squad I had available to me, the first thing I'd do is chain smoke two packs of cigarettes while constantly shouting "Oui, oui!" and "Omlette du fromage!" Once I'd had my fill of that, I would jump with both feet into the future and decide to start Antoine Griezmann.
With Ribéry officially ruled out, Griezmann could seamlessly slide into his compatriot's left wing spot and pick up where he left off after his stunning season with Real Sociedad. At the Spanish club where he's spent his entire career, the 23-year-old scored a team-high 16 goals, the sixth-best tally in all of La Liga. It was his second consecutive season with at least 10 goals, and he had the Basque club fighting for a second consecutive season in the Champions League. (They fizzled out late and finished a still-respectable seventh.)
Griezmann is a different player than Ribéry, but he also provides just what France need: goals. Karim Benzema will get most of the center forward minutes, and he is at his best when popping up all over the pitch, not just occupying the defense's center backs. On the opposite wing, Mathieu Valbuena is a natural playmaker, so he will take most of the creative duties in the Ribéry-less side.
With Benzema at times dropping deep, Valbuena looking for his teammates rather than the goal, Griezmann's preference for scoring rather than assisting would be a perfect fit. Even if Griezy (if this wasn't his nickname beofre, it is now) is relegated to the super-sub role he likely would've played in a healthy French team, we can expect to see a lot more of him for club and country going forward. Why wait?
Mathieu Valbuena, Attacking Midfielder
Valbuena has got to be one of the most underappreciated creative midfielders playing today. It makes sense, in a way. He's spent his entire career in France, most of it with Marseille, and while his club are often featured in the Champions League, a career in the least-regarded of the five big European leagues and getting scootered in the UCL group stages time after time isn't the recipe for worldwide fame.
Not that any of that takes away from Valbuena's talent. As Michael Cox at Zonal Marking pointed out a couple years ago, Valbuena was one of the early examples of what Cox dubbed the "central winger." Valbuena began his career as a wide man, using his pace and intricate dribbling to create space for his accurate passes to other attackers.
For the last few years, though, he's taken on a more central role. Instead of sitting in the hole behind the striker, looking to play as a volume-passing, prototypical number 10, he allows his teammates time and space in central areas and drifts out wide to provide width. Like Mesut Özil, Valbuena finds pockets of space due to his constant movement all along the front line, not just in central areas. He uses this space to dribble at the defense himself or to pull full and half backs out of position to free up room for the rest of the attack.
While Valbuena plays mostly on the right wing in France's preferred 4-3-3, his experience as a central player still influences his role for the national team. Instead of drifting from the center to wide areas, he now just goes the opposite direction with very similar results.
Valbuena is nowhere near the biggest name in the French squad. But especially because of Ribéry's absence, he could very well end up their most influential player, providing the creativity in attack to make the more heralded names in the side look good.
Tactics
France have a fair amount of tactical flexibility, but at this point it's clear they prefer the 4-3-3 to the 4-2-3-1. As we mentioned a little bit earlier, central midfield is undoubtedly their strongest position. By fielding three such players, France can exploit the talents of Yohan Cabaye, Blaise Matuidi, and 21-year-old budding superstar Paul Pogba all at the same time.
That midfield is as versatile as it is talented. All three of those players can and will drop deep to shield the back four, sit in the middle of the pitch to dictate tempo and transition from defense to offense, and wind up near the box taking cracks on goal of their own. There is no way to know which player will play which role at any given moment, which makes it almost impossible for the other team to know who to mark and who's marking them.
When their own goal is threatened, not only will the midfield three be ready and willing to defend, but the center back pairing will be more than equipped to deal with the attack. Real Madrid defender Raphaël Varane, at only 21, has already proven himself a world-class player (when healthy). At times in the Mourinho era, it looked like the youngster had beaten out Portugal's Pepe as the preferred partner for Sergio Ramos. He is fast, strong, able to corral attacks without resorting to last-ditch tackles, and is very comfortable on the ball when his team is in possession—everything you'd want in a modern defender.
His partner will likely be Arsenal's Laurent Koscielny, who has won over Gunner fans unimpressed with his early displays in England with his ability to break up play. Along with Per Mertesacker, the Arsenal duo looked like the best center back tandem for much of the season.
Behind those two is Mamadou Sakho, himself a slightly lesser version of Varane. And behind him is every European giant's favorite transfer target (if you believe the rumors, that is), Eliaquim Mangala. And behind him is the teenager who's managed to secure a starting role for Saint-Étienne and a €14M transfer to Chelsea, Kurt Zouma, who couldn't even crack the World Cup team. France have them some defenders.
The mobility of those central defenders mean full backs Patrice Evra and Mathieu Debuchy are free to bomb forward to their hearts' content. Which is good, because those guys kind of suck tracking back. In France's set up, though, where they like to maintain possession and work their way to the goal, attacking full backs are a must.
We've already discussed two of Les Bleus' most important attacking players in Griezmann and Valbuena, but striker Karim Benzema's role shouldn't be overlooked. He gets more hate than he deserves both at Real Madrid and for France, in part because of how he plays and in part because he's sort of unassuming. Benzi (another new nickname!) probably most enjoys sitting a little deeper, in the space typically reserved for the central playmaker, with the ball at his feet and options surrounding him in attack. His deft touch, ability to pick the key pass, and decision making are just as integral aspects of his game as kicking the ball into the net is.
However, dropping deep and looking to pass can sometimes look like shirking your goal-scoring duties to fans who just want to see their striker shooting. Hence the Benzema hate. It's not completely unfair; when played with Ribéry and Valbuena, France have plenty of creativity to feed a straightforward number 9 with plenty of chances to win a game, which is why some prefer back-up poacher Olivier Giroud.
But without Ribéry and with either likely replacement Griezmann or Loïc Remy, Benzema's playmaking abilities would be a welcome addition to the French attack.
Group E Fixtures
June 15, 3 p.m.: France vs. Honduras at Estádio Beira-Rio
June 20, 3 p.m.: Switzerland vs. France at Arena Fonte Nova
June 25, 4 p.m.: Ecuador vs. France at Estádio do Maracanã
Complete Group E Previews
Switzerland | Ecuador | Honduras | Full Archive
---
Screamer is Deadspin's soccer site. We're @ScreamerDS on Twitter. We'll be partnering with our friends at Howler Magazine throughout the World Cup. Follow them on Twitter, @whatahowler.
Top image by Sam Woolley; photos via Getty