"When I have to watch that pile of eight tapes over there for Dwayne Richards' two-day Nibbler performance, that's 48 straight hours of paying attention and making sure he's doing everything correctly." – Robet Mruczek, 'The King of Kong'
So there I am Saturday afternoon thinking to myself as Russia ground out a 1-0 win over Greece, what did I get myself into? I had to watch these games in order to do these daily writeups, but after a solid week of five hours of matches per day, even an ardent soccer fan like myself has his limits.
I finally sympathized with Mruczek, the head official of video game scoreboard 'Twin Galaxies,' whose life is devoted to watching endless VHS tapes to verify classic gaming scores. In short, Saturday I felt the same way, only with soccer replacing 'Mappy,' 'Joust' and 'Missile Captain.' Oh, and of course, without a krieg 'Total Recall' t-shirt. (Yes, "I needed some air.")
Approximately 24 hours after questioning my sanity, I was equally bewildered, but in a much more different way. Turkey's stunning, thrilling, unbelievable, memorable, improbable, etc. 3-2 victory over the Czech Republic in a Euro 2008 win or go home match, left my head spinning worse than a large French vanilla coffee from Dunkin' Donuts and my cell phone buzzing. In a steady rain, the Turks rallied from a 2-0 deficit in the final 15 minutes and somehow won the game and avoided penalty kicks. (If it ended in ties, thanks to a million tiebreakers, PKs would have been the decider.)
In all honesty, there's nothing on par with what the Turks pulled off. It was a thousand to one shot. Everyone likes to rip on soccer for lack of scoring, but the Turks fired in three in 15 minutes thanks to a massive gaffe by Czech keeper Petr Cech. Like I've said before you can hate soccer, but you can't hate a game like this. Even ESPN studio host Rece Davis seemed genuinely impressed.
G/O Media may get a commission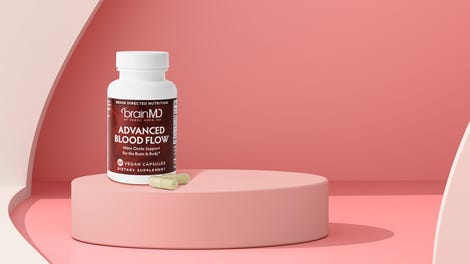 The Czechs dominated the first half, and it never looked like the Turks were going to get back in the game. Czech ogre Jan Koller scored on a header to make it 1-0, as they dominated possession. Hopefully someone captured Turk coach Fatih Terim's halftime speech. Did he literally threaten his team about, "going to see 'The Turk?'" Death by public stoning? Looking at Hedo Turkoglu naked?
Whatever he barked out worked, as the Turks were a completely changed team and threw everything –- even the kitchen sink -– at the Czech goal. Still, they were down 2-0 on Jan Polak Jaroslav Plasil's acrobatic ninja kick midway through the half. (Polak finished the game with a makeshift diaper on his head to stem the red tide from a gaping wound on his forehead. Oh, he also hit the post a few minutes later. Safe to say he didn't sleep Sunday night.)
Still, the Turk resolve held as they kept pressing and firing, as the Czech's amazing lost all their nerve defensively. What's so crazy is that the Czech defensive foursome (Grygera, Rozehnal, Ujfaluši and Jankulovski) plus Tomas Galasek had a combined 296 international caps. Why, with the finish line starting at them, did they let in words of Lebowski, "the plane crash into the mountain?"
Turk hero Arda Turan began the comeback when he lashed a cross off Petr Cech's finger tips into the net. It only got worse for the Czech and Cech. The Chelsea keeper is in the elite class of stop stoppers, but had a blunder/gaffe/howler for the ages when he couldn't handle Colin Kazim Richards cross, allowing Nihat to pounce.
It got worse for the Czechs minutes later when Nihat got behind the line and beat Cech over his head in the 87th minute. Good thing Czech coach Karel Bruckner is already retiring, because he'd be crucified for this epic collapse.
That's the thing that might get forgotten; as wondrous as the Turk comeback was, it was an equally awful Czech meltdown. Even when it got to 2-2, they had to at least get the game to the penalty shootout.
This tournament's been epic already, and the next two weeks have elevated beyond must-watch status. It'll be tough to top Sunday's tilt, but we can all hope. What else is there on at 2:30 in the afternoon anyway? 'Malcolm in the Middle' reruns? 'Tyra'?
Fittingly, a week after Jim McKay died, Sunday was truly, 'the thrill of victory and the agony of defeat.'
Weekend's best:
Best performance (team): The Dutch. Absolutely blinding display against France Friday afternoon. It's a safe bet a lot of Americans ordered some orange jerseys after Wesley Sneijder's wonder-goal.
The Turks. Like Costanza at Play Now Sports, tough to weed out as they came back from 1-0 down to win for the second straight game.
Best performance by a wild west gunslinger: Gianluigi Buffon, Italy. Not only did the black bandana clad Italian No. 1 stop Adrian Mutu second half penalty kick Friday afternoon in Zurich, he also robbed a couple stagecoaches en route to Geneva after the match. Kidding aside, with Cech's meltdown and Iker Casillas letting in a soft goal for Spain, Buffon gave himself some distance in any future best keepers in the world debates.
Best performance by a Gilette Mach 3 razor user: David Villa, Spain. Meticulously groomed ice-pick sideburns and soul patch? Europeans are just different, I guess. Oh right, he scored a stunning goal at the death vs. Sweden, hauling in a 50-yard pass and weaving past Petter Hansson and Olof Mellberg and slotting calmly by keeper Andreas Isaakson for his fourth goal of the tourney.
Guissepe Franco Award (best goal from a prematurely balding player): Arjen Robben, the Netherlands. Get this man some Procede. His goal Friday, about 50 seconds after France had scored, was simply audacious. Was there even an angle on it? Simply marvelous for a guy that doesn't look a day under 47.
Best performance by a guy with one-name: Nihat, Turkey. The sunken-eyed Villareal striker cleaned up Petr Cech's epic blunder then beat the Czech offside and buried the winner right under the bar. Folk songs are currently being penned in his honor.
Best performance by a guy named Libor Sionko: Since the Czechs were dumped Sunday, time to praise the out-of-nowhere showing by Sionko on the right flank, who'll likely be signed by a club with "Borussia" in the name line within the next 48 hours.
Best line: ESPN's Adrian Healy after Sneijder's wonderstrike at the death of the Netherlands 4-1 win over France, "It's a Dutch Oven and the French are toast." Did he have that written down, or did he channel his inner Craig Kilborn on the spot? Regardless, not bad from the Bristol broom closet.
Best burly shove: Sweden's Johann Ellmander delivered a massive hockey-style hip-check to Spain's David Silva in first half stoppage time Saturday, but didn't get called for a penalty.
Best upgrade: ESPN swapping Andy Gray to the lead game on Sunday (Turkey/Czech) and relegating the impishly annoying Tommy Smyth to the meaningless Portgual/Swiss affair. Gray's candor is unparalleled, especially when he called out Hamit Altintop for faking an injury to stop a Czech attack. Gray called it an, "embarrassment." Moving in Gray made the usually stuffy Derek Rae much more tolerable, so what if Gray sneaks out for a round of golf.
Best mullet: Turkey's Tuncay Sanli, who could have doubled for the lead singer of Quiet Riot in the 'Metal Health' video.
Weekend's worst:
Worst gaffe part 1: So, Greek keeper Antonios Nikopolidis is hailed as a George Clooney look-a-like in his home country. Saturday against Russia the silver-haired shot-stopper had his 'Batman and Robin' moment, sans molded plastic nipples. For whatever the reason Nikopolidis ran about 10 yards off his line to chase a cross, missed the ball, -flapped at it, and in his absence Russia scored on the open net.
Worst gaffe part 2> No need to pile on, but Petr Cech, your billing as one of the world's top goalkeepers took a major hit Sunday. Yeah, it was raining and all, but there are no excuses for dropping that cross and allowing Nihat's equalizer. Again, not to pile on, but Cech hasn't been quite the same since fracturing his skull, or maybe not the same since Chelsea broke up the William Gallas-Ricardo Carvalho-John Terry defensive troika…or maybe he just had a bad day at the worst time possible.
Worst HD moment: Spain coach Luis Aragones' liver spots, although on the plus side they are the most prolific liver spots since Marge Simpson painted C. Montgomery Burns in the nude.
Worst miss: Thierry Henry of France had a 1-v-1 on Dutch keeper Edwin Van der Saar and roofed his chance into orbit. If 'TH14' were wearing red, he buries it.
Worst fake injury: As mentioned before, Hamit Altintop caught a ball to the chest and went down like it was a bullet out of Niko Belic's Desert Eagle.
Worst Zidane moment: Volkan Demirel, Turkey. What on earth was the Turk keeper thinking when he shoved Jan Koller in injury time and got sent off? Koller may have gone down like a sack of potatoes, but you've got to show a little more poise there. Now Demirel is out for the quarterfinal against Croatia, meaning either the ancient Rüştü Reçber or the inexperienced Tolga Zengin has to play. The Turks are also without Mehmet Aurelio due to yellow card accumulation.
Today's games (Group B)
Austria v. Germany, Ernst Happel Stadion, Vienna (ESPN, 2:30 p.m.): Germany is 20-8-6 all-time against Austria; give them 21 wins if you want to count the Anschluss. It's hard to believe the pre-tournament favorites, Germany, are already in an Armageddon match with their neighbors to the south, who themselves could advance with a win and a little help via Croatia. It is worth noting Germany hasn't advanced from the group stage of the last two Euros, but this one is sitting on a plate, even if Lucas Poldolski, Marcell Jansen and Philip Lahm don't play. Austria's poor goalkeeping is the difference here, though the hosts could look to 1978 for inspiration, when they sent Germany home from the World Cup. The way things are going at the Euro, anything is possible…but I wouldn't bet on it.
Player to watch: Michael Ballack, Germany. "Hi I'm Michael from Germany." Herr Ballack's disappearing act from the first two games is one of the underrated subplots of the tournament. Against a weaker opponent the midfield general should return to form – pointy spiked helmet, optional. Guess he's worn out from introducing himself to the worlds smallest teams in those Adidas spots.
Score guess: Austria 0, Germany 2
Croatia v. Poland, Wörtherseestadion, Klagenfurt, Austria (ESPN Classic, 2:30 p.m.): Croatia likely takes a set break, considering its already clinched the group. Poland needs to win – by a couple goals – and have Austria turn back Germany by less goals. Confusing enough? Put it this way, Poland needs a minor miracle, like me getting a date with Polish-born model Joanna Krupa.
Player to watch: Ebi Smolarek, Poland. If the Poles have any hopes of advancing to the knockouts, the 'Hash Bomber' needs to put one (toke) over the line.
Score guess: Croatia 1, Poland 1