Your morning roundup for June 28, the day we celebrated an extinction. (Photo of Cirque Du Soleil throwing out the first pitch at the Padres game via Getty Images.)
What we watched: Another day, another prospective buyer deciding that the Phoenix Coyotes aren't a sound investment. Matthew Hulsizer, the latest would-be savior of the team, pulled out of the process after he couldn't get his way with a new lease proposal. We're not here to pile on Bettman's Sun Belt strategy or to point out that it would have made all the sense in the world to move this franchise back to Winnipeg. But we do want to highlight an important fact.
To many smart, rich people who have spent their lives making smart decisions with their money, the Coyotes situation is toxic. Ice Edge withdrew after they realized they'd never get a sensible arena deal done. Hulsizer's out over the lease. Jerry Reinsdorf, the presumed next candidate, isn't expected to be seriously interested without serious concessions from Glendale. As if $50 million in municipal bonds to cover the team's losses weren't enough of a concession.
The Phoenix Coyotes are not economically viable, as currently constituted. The city will not keep bailing them out every year, since the taxpayer base is necessarily less supportive than the fan base which has yet to show up in enough numbers to make the team profitable. So the Coyotes will move, some day. Not soon, because the league has the power to force them to stay in the short term - they've shown that by swatting down Jim Balsillie's deal. But not even the NHL can fight reality forever. (Barry Petchesky)
G/O Media may get a commission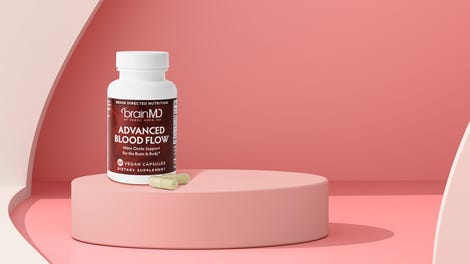 What we're watching: North Korea-USA in the distaff World Cup, 12:15 p.m. EST. North Korea, I'm given to understand, is a "mysterious foe" and a "perennial mystery," both "something of an unknown quantity" and "something of a mystery." The "always mysterious North Koreans" are a "mysterious team" that is "feared but very mysterious." Here's how U.S. striker Abby Wambach described the Americans' opponent: "The thing about North Korea is they like it when things stay mysterious." Who knows what will happen today. All we can say is that "there's a definite air of mystery" surrounding this game. (Tommy Craggs)
Elsewhere
Lorenzo Charles is dead at 47: "Lorenzo Charles, the basketball player who clinched N.C. State's 1983 NCAA championship with a game-winning dunk, died this afternoon in a bus accident on Interstate 40. He was the driver of an Elite Tours bus that crashed at exit 290 near the I-40/N.C. 54 interchange in western Raleigh. Jim Sughrue, a Raleigh police spokesman, confirmed Charles is the bus driver. [Raleigh News And Observer]
Larry David goes all Kübler-Ross on golf:"And yet I'll continue to play, because I do hit some good shots, especially when I'm on the driving range. I actually hit some great range shots. What the hell is that? I've had swing compliments on the range. 'I love your tempo,' a woman once said to me. That's right-I have good tempo. I've had many other range compliments that I won't bore you with, but, believe me, I'm an eight or a nine on the range. So it's clearly psychological." [New Yorker]
Here is a headline that doesn't mean what it sounds like: "Liverpool will sacrifice kids to land Adam" [Daily Mirror]
A painful afternoon spent trying to watch Jimmy Rollins hit a 500-foot home run: "I didn't have a credential for this one, so I set myself up along the waist-level fence, just a few feet behind the other media folk in attendance. Luckily for me, J-Roll™ decided that trying to hit 600 feet to straight-away center - or, in this case, the 75-foot wide Parkway - would be a difficult task. The Red Bull folks adjusted the plate so it was pointed at a 45 degree angle... or, as I'd like to mention, directly at my face. That's right, why not line up 1,000 people around what would normally be second base to watch a Major Leaguer use an aluminum bat to smoke jacked up baseballs with all his might? Sounds safe." [Crossing Broad]
What the fuck, Kareem?
Arizona State is tired of being associated with nudists: "The domain sundevils.com was first registered back in 1999 and throughout the years has had a lot of different uses, including re-directing to the website of Diablo Sun Devils, a naturist club founded in the San Francisco Bay Area that publishes nude photographs of women online...ASU does use thesundevils.com, which re-directs to its official athletics site on thesundevils.cstv.com, but unsuspecting visitors who type sundevils.com into the browser's address bar might find themselves in for a shocking surprise." [Fusible]
For the Yinzers, a Ron Cook column generator:
1. Ask as many rhetorical questions as you want
2. Answer your own rhetorical questions, preferably with as few words as possible
3. Use more one-sentence (or one-word) paragraphs than multiple-sentence paragraphs
4. Add/Subtract/Multiply/Divide things that aren't numbers. Ex. "Marc-Andre Fleury + Evgeni Malkin + Sidney Crosby + Jordan Staal = Stanley Cup" [Get To Our Game]
Freestyle canoe interlude, Kringelfreitag edition:

Followed by a ceremonial first pitch interlude:

Dumbest thing you'll read all day: "The violent language of 'Go the F*** to Sleep' is not the least bit funny, when one considers how many neglected children fall asleep each night praying for a parent who'd care enough to hold them, nurture them and read to them." [CNN]
If a title doesn't stand, does the bonus?: "The new contract includes a base salary of $400,000 and $3.4 million in media and endorsement money. Calipari's former contact reduced his pay to $2.85 million over its remaining three years, which ended in 2017. The new contract brings his annual compensation up to $3.8 million each year through the 2018-2019 season, along with the million-dollar retention bonuses. He would earn a bonus totaling $700,000 for winning the NCAA championship in any of those years." [ESPN]
We are all Dave McKenna CXXXIX: Here's your daily link to Dave McKenna's brilliant "Cranky Redskins Fan's Guide to Dan Snyder," which we'll be posting every day until Snyder's dumbass libel lawsuit takes a long walk off a short pier.
Sean Avery dreams of a 'progressive' professional hockey league: "The NHL has never had an openly gay or bisexual player. This might be 2011, but Avery doesn't believe the environment in the industry would tolerate it. 'There would be so much to overcome, I don't think it's practically possible,' Avery said. 'If I was gay or bisexual, it would probably be easier for me to come out than anybody else, because how much more could there be on me than there is already? I'm sure there are a number of players around the league who think I am gay or bi, and maybe more now since I got involved in this, and even though I'm not, I have no problem with that at all.'" [New York Post]
Now you can remove Derek Jeter from the interwebs: Reader Rob directs us to his extension for the Google Chrome browser "that detects references to Derek Jeter — text, photos, video embed, etc — and makes them vanish before your eyes." Red Sox fans, Yankee haters, Rob presents the Jeter Filter. [Jeter Filter]