First, Colombia had to navigate the difficult South American World Cup qualifiers. It was easy. Led by superstar striker and certifiable beast Radamel Falcao, Colombia booked their tickets for the tournament after easing to a second-place finish in CONMEBOL. Going into 2014, Colombia looked a world power, and a dark horse to win the whole thing. Then, disaster.
In late January, Colombia received the single worst injury news of any World Cup-bound country: Falcao had torn his ACL in an early round French Cup game. Though he fought to return in time for Brazil, Falcao's recovery came up just short, and only two days ago, he pulled himself out of the Colombia squad.
For almost any team in the world, losing their world-class striker would be a death knell. But Colombia are sneaky loaded with depth, especially at forward. Not only do they have three or four devastating goalscoring threats ready to step in for their fallen captain, but several of their starting midfielders see time in attack for their club teams.
There's nothing really new about South American teams overflowing with attacking talent, but unlike other strong squads—take Uruguay and Chile, example—Colombia can also defend. They allowed a meager 13 goals in qualifying through 16 games, best of any South American team.
G/O Media may get a commission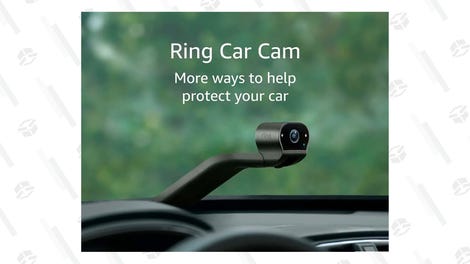 It seems almost ridiculous to consider the fifth-ranked team in the world as "overlooked," but this Colombia squad, even without Falcao, is a legitimate contender to hoist the trophy at the Maracanã on July 13 .
Roster
Goalkeepers: David Ospina (Nice), Faryd Mondragòn (Deportivo Cali), Camilo Vargas (Santa Fe)
Defenders: Mario Yepes (Atalanta), Cristián Zapata (AC Milan), Carlos Valdés (San Lorenzo), Éder Álvarez Balanta (River Plate), Santiago Arias (PSV Eindhoven), Juan Camilo Zúñiga (Napoli), Pablo Armero (Napoli)
Midfielders: Carlos Sánchez (Elche), Fredy Guarín (Inter Milan), Abel Aguilar (Toulouse), Aldo Leão Ramirez (Morelia), Juan Fernando Quintero (Porto), Victor Ibarbo (Cagliari), James Rodríguez (AS Monaco), Juan Guilermo Cuadrado (Fiorentina), Alexander Mejía (Nacional)
Forwards: Carlos Bacca (Sevilla), Adrián Ramos (Hertha Berlin), Teófilo Gutiérrez (River Plate), Jackson Martínez (Porto)
Nickname
Los Cafeteros
FIFA World Ranking
8
Manager
José Pékerman
Players to Watch
Juan Camilo Zúñiga, Right Back
A only 5-foot-7, Zúñiga, who plays his club soccer for Napoli in Serie A, is small, but he's a lethal attacking wing back. Though he plays as the nominal right back for Colombia in a four-man backline, he will bomb up and down the right flank with seeming abandon. Luckily for Colombia and manager Pékerman, Zúñiga can get away with being out of position because of his world-class speed. Look how he skins an Argentina defender here before whipping in an inch-perfect cross between two defenders.
With Falcao in the squad, it was Zúñiga's job to speed to the end line and fire in cross after cross. Without El Tigre, however, Zúñiga may be instructed to vary his runs, cutting inside at available opportunities and looking to play through the middle. Though the diminutive wingback is recovering from knee surgery of his own, which limited him to only 8 appearances for Napoli this season, he is reportedly back to full fitness.
It remains to be seen if Zúñiga's primary talents—his pace and crossing ability—will be as effectively utilized if he cuts inside, but he provides an advanced attacking option from the back that few teams can claim to have.
James Rodríguez, Winger
You don't get dubbed the "South American Cristiano Ronaldo" unless you've demonstrated real potential and real talent. At only 22 years old, Rodríguez is at his first World Cup, and seems poised to re-introduce himself to the world after impressing at the U-20 World Cup in 2011 as captain of the Colombia squad. Rodríguez is versatile enough to play on either wing, or even as a central attacking midfielder in the number 10 role.
Rodríguez is coming off a successful debut year for FC Monaco, who signed him for 45 million euros last summer. His 12 assists led the team and Ligue 1 as a whole, so he comes to Brazil in career form. For the national side, Rodríguez won't necessarily be needed to score, though he did notch three goals in qualifying. Rather, Pékerman will want his young winger to cause general havoc, as he did against Ecuador last year, setting up the counter attack and pouncing on an open rebound.
Rodríguez's touch and vision to pick out teammates will be especially vital without Falcao creating his own offense, and a whole nation's hope will rest in part on the shoulders of a 22-year-old phenom.
Tactics
Without Falcao, Pékerman has shifted from a 4-2-3-1 to more of a 4-4-2, though everything is fluid when wingbacks Zúñiga and Pablo Armero push forward. As of now, it appears that Pékerman's preferred strike partnership up front will be Carlos Bacca of Sevilla and River Plate's Teófilo Gutiérrez.
If that doesn't work, Pékerman can just throw on Adrián Ramos, who tied for 4th on the Bundesliga's goal-scoring charts. Or hell, maybe he doesn't like those three and wants to try Jackson Martínez, who's coming off a season where he scored 20 goals in 29 starts for FC Porto. These are world-class forwards, killing it in the best leagues in the world.
With the wingbacks pressing forward, Rodríguez cutting inside, and two strikers up top, Colombia at any given time could have seven or eight players around the opponent's penalty area. What allows them this flexibility is the overall speed and athleticism of their midfielders. Pékerman will rely upon holding midfielder Abel Aguilar from the opening whistle, and may bring box-to-box athlete Fredy Guarín off the bench to keep pace with opponent's counter-attacks.
Remember, this is a team that allowed the fewest goals in all of South American qualifying. Colombia can throw bodies forward, while still being protected at the back. Pékerman's system, though slightly modified with Falcao's departure, ensures that the middle of the field is covered, even if the flanks are somewhat exposed.
With Colombia's own fullbacks pushed up, however, Pékerman is hoping that other teams' wingers will be forced to track back into their own half to cover those attacking runs. Colombia's abundant quality wide players allow Pékerman to craft a strategy in which his side's continued possession actually functions as its own form of defense against opponent counters. Greece is known first and foremost as a defensively-oriented side, which seems to play right into Colombia's strengths as an offensive force. And while Ivory Coast and Japan are both capable of lightning-fast counter attacks, they probably lack requisite defensive discipline to continually pressure Colombia's skilled dribblers.
Even without their talisman, look for Colombia to cruise through Group C.
Group C Fixtures
All times Eastern
June 14, noon: Colombia vs. Greece at Estádio Mineirão
June 19, noon: Colombia vs. Ivory Coast at Estádio Nacional
June 24, 4 p.m.: Japan vs. Colombia at Arena Pantanal
Complete Group C Previews
Greece | Ivory Coast | Japan | Full Archive
---
Screamer is Deadspin's soccer site. We're @ScreamerDS on Twitter. We'll be partnering with our friends at Howler Magazine throughout the World Cup. Follow them on Twitter,@whatahowler.
Top image by Jim Cooke; photos via Getty.