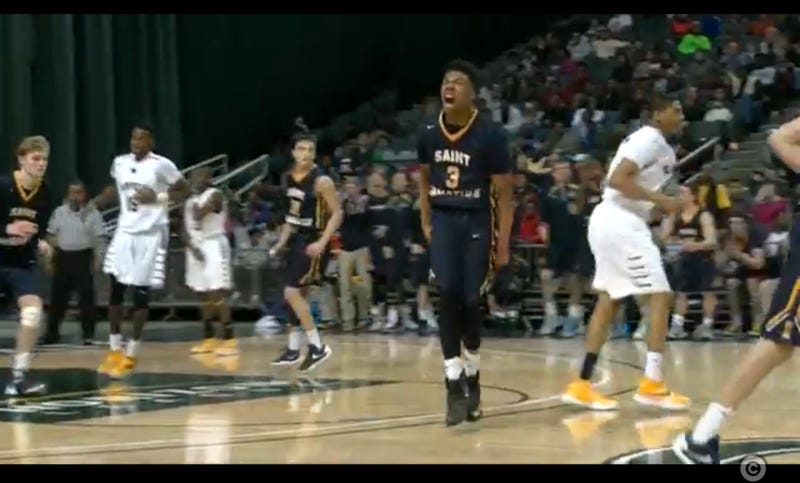 Garfield Heights took down St. Ignatius last night in some hot Cleveland Regional Final action to head to the state semifinals. The Bulldogs beat the Wildcats (this was one of probably like 3,000 Bulldogs-Wildcats meetings this weekend) 70-69 in two overtimes, and every single quarter ended with someone beating the buzzer, including two from over half-court. Strap in for the Good Stuff.
Here's how it started.
This second-quarter shot was the least spectacular of the four (or five; more on that next) buzzer-beaters, but it was still good and fun.
By the laws of time and space, the buzzer can only be beaten once per buzz, but I say fuck that, this is two buzzer-beaters.
Garfield hit the last one to send the game to its first overtime.
Mamma mia!
h/t Nicholas
---
Contact the author at patrick.redford@deadspin.com.