Just after Chelsea's Ross Barkley scored the equalizer in the 96th minute of their match against Manchester United on Saturday, Chelsea assistant coach Marco Ianni ran onto the field in front of United manager José Mourinho, heaved an almighty fist pump, and then jogged back to his bench. As Ianni headed back to his side, Mourinho lunged at him, then tried to follow him into the tunnel, looking very much like a person who wanted to fight, or at least get in Ianni's face. Mourinho was held back by stewards.
Shortly after the game, Chelsea manager Maurizio Sarri apologized and took responsibility for what happened. Per the Guardian, Sarri said:
"I didn't see anything on the pitch but after the match I spoke with José and immediately understood that we are wrong," Sarri said. "I have spoken with the member of my staff and then I bring him to speak with Mourinho to say sorry to him. I think it is finished. We made a mistake. We were in the wrong."
In the two days that followed, coverage of the incident, which could only generously be described as a "scuffle," sided almost fully with Mourinho. The Mirror's headline read: Chelsea coach Marco Ianni should be SACKED after Jose Mourinho altercation, says Phil Neville; ESPN FC's said: Manchester United boss Jose Mourinho on Chelsea coach clash: I told him to forget it; Express wrote: Jose Mourinho: Man Utd boss was RIGHT to fume at Chelsea coach - Alan Shearer; and the Telegraph headline said: Chelsea furious with assistant coach for celebrating wildly in front of Jose Mourinho.
A day later, the headlines evolved to highlight Mourinho's magnanimity. From Sky Sports: Manchester United boss Jose Mourinho defends Marco Ianni after clash; the Telegraph's headline read: Jose Mourinho pleads with Chelsea not to sack Marco Ianni after Stamford Bridge touchline row; and the Independent wrote: Manchester United manager Jose Mourinho calls for Chelsea to show leniency to Marco Ianni.
G/O Media may get a commission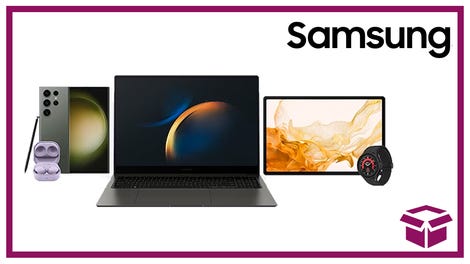 24 hour deals
Discover Samsung - Daily Deal
Now, the English Football Association has charged Ianni for "improper conduct" for what amounts to being too excited about a goal, while Mourinho is got off scot-free for trying to physically confront an opposing coach. Look, I understand that I have the minority opinion here, but are you kidding? How does the manager who tries to chase down an assistant coach end up getting apologies and fawning coverage in this situation? How does the guy who physically had to be held back by security not face punishment here, but the goal-celebrator does? Sarri should have demanded an apology from Mourinho and the FA should have punished both Mourinho and Ianni or neither. (As Deadspin's Gabe Fernandez noted over the weekend, it's not like Mourinho has never gloated and celebrated demonstratively in front of the opposing team.)
I feel like I'm taking crazy pills!