Last year, the Mariners hired Dr. Lorena Martin, a former professional tennis player who holds three post-doctorate degrees in GIS spatial analysis, biostatistics, and epidemiology, to be their director of high performance, a position that put her in charge of all aspects of the Mariners' approach to the players' physical and mental training.

Yesterday, a month after the Mariners fired her, Martin posted a statement on Twitter and Instagram accusing the Mariners of racism and specifically naming general manager Jerry Dipoto, manager Scott Servais, and director of player development Andy McKay. Martin's social media statements were first reported by the Tacoma News Tribune. Her statement read, in part:
"The Mariners organization has issues. The things I've witnessed first hand have left me shocked, GM Jerry Dipoto, Manager Scott Servais, and Director of PD Andy McKay speak about players like this...Calling LATINOS, LAZY, DUMB, and STUPID, especially DOMINICANS."

And then they wonder why they didn't make it to the playoffs. Leadership is to blame, under Jerry Dipoto's leadership no team has made it to the playoffs and the will continue to miss the playoff with him in his position. Poor leadership.
"It's come to the point where I have to speak out because they are firing innocent trainers for trying to do the right thing and because of their color/race," she wrote on Twitter. "They wanted to negotiate to keep me quiet."
G/O Media may get a commission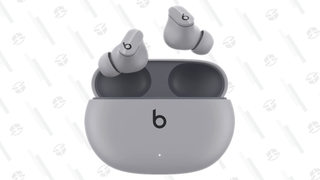 Martin, who was hired on a three-year contract and also accused the Mariners of breaching her contract, said she had reported the racist and discriminatory behavior.
"There was a breach of contract on the Mariners behalf - and I had reported many other discriminatory incidences to HR and other Mariners staff members throughout the season. And yes Leonardo Santiago and Jose Valdez, DR trainers were let go and not given new contracts," she wrote. The Mariners denied the accusations in two statements, calling Martin's accusations "false and ludicrous."
The News Tribune reached Martin last night and she expanded on how she was treated as a member of the Mariners organization, alleging that she herself faced discrimination and that was impeded from doing her job.
According to the News Tribune, Martin said Dipoto called her and McKay to his office to "discuss McKay taking over supervision of the mental skills department," but Martin said mental health was contractually under her purview. From the report:
"And (Dipoto) said, 'You know what you are? You're a cocky Latina,'" Martin said.

"I said, 'No, I'm a confident person who is competent at what I do and I've been trained to do that. And later Andy said, 'Well, you know, sometimes you're just plain stupid.' He loves to use that phrase – plain stupid.'"
At another point in the conversation, the News Tribune wrote, Martin said she, McKay, and Dipoto were discussing "clubhouse culture and player buy in."
"And Andy says, 'How are you going to do that with the Dominican players? They are lazy. And they are stupid. They are just stupid.'"

She also said that at the Mariners' spring training complex in Peoria, Arizona, Dipoto repeatedly punched a whiteboard when she again said that oversight the mental skills department was part of her contract.

"Just this really aggressive behavior to intimidate me," Martin said. "And he says, 'This is bull(expletive). You keep getting after Andy.' I said it had nothing to do with Andy, it's just in my contract.' And he kept punching the wall in the office, like big time.
Martin described facing other instances of discrimination, per the report:
Mariners staff met with players in the clubhouse during spring training, asking about players' families and upbringing. Martin said she thought she should attend at least those portions of the meetings and asked Servais if that would be OK.

"He said, 'No,'" Martin said. "I asked if he could tell me why and he said, 'Honestly, it's because you are a woman.'

"You can't make this stuff up. It's just crazy. I went and told Jerry that I wasn't allowed to sit with the players. He asked what Scott told me and I said it was because I'm a woman. He said, 'Then listen to him. Don't be there.'"
And, Martin said, that wasn't the only time she had problems with Servais. From the News Tribune:
Martin said she introduced herself before a meeting to players in spring training and noticed that Dee Gordon and Felix Hernandez were eating fries.

"So I started off with a joke. I was like, 'I'm Lorena from high performance, I'm here to help you eat better and not eat french fries like you guys are doing,' " Martin said. "And everybody laughed. It was a break-the-ice thing."

She said it didn't sit well with Servais.

"He said, 'You know how you introduced yourself yesterday?' Well, myself and the other coaches were like, 'Who the (expletive) does she think she is?'" Martin recalled. "I just thought it was nice and funny and got people laughing. He was like, 'That's for me to do.'

"I swear to God he told me that: 'Who the (expletive) do you think you are to make that joke to the players?'"
Last night, the Mariners posted the following statements on Twitter:
When the Mariners hired Martin in Oct. 2017, they touted her as the "first-ever director of high performance."
The press release said Martin, who previously was Director of Sports Performance Analytics for the Los Angeles Lakers, would be responsible for "coordinating all aspects of the Mariners physical and mental training approach of players and staff, including oversight of the entire organization's medical, strength and conditioning, nutrition and mental skills departments."