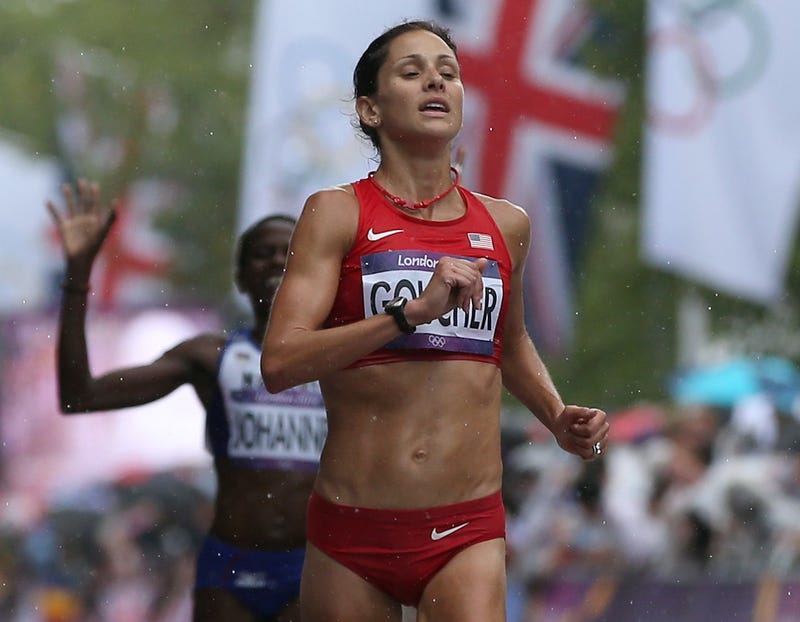 Former Nike-sponsored runner Kara Goucher suggested in a tweet that Nike's We Run Dirty campaign for trail running gear was ill-advised, given the recent doping dramas involving, among others, top-tier Kenyan Rita Jeptoo and Russian Liliya Shobukhova. Both women are—or were, at the time they failed drug tests—in the Nike stable of athletes.
Goucher's tweet:
In March of this year, Goucher, one of the most recognizable faces in distance running, left Nike, her sponsor of the previous 12 years, to join women's athleticwear startup Oiselle. She later added Skechers to her list of sponsors. One of the reasons Goucher mentioned for signing the significantly less lucrative deal with Oiselle was the ability to be more outspoken.
Beyond an incredibly misguided headline, some observers on the running blog Letsrun.com think Goucher is hinting at firsthand knowledge of drug improprieties at Nike, with sentiments divided: Some are annoyed at her coyness; some see it as an attempt by Goucher to remain in the public eye; and some read her quip as just asking for a legal smackdown from well-funded Nike.
One point of absolute agreement: We Run Dirty should just not have been done.
Photo credit: Getty Images