From now until the end of the season, we'll be posting a number of clips from the previous weekend's English Premier League games. If there's a goal, save, dive, lip-read profanity, or hocked sputum we should know about, drop us a line at tips@deadspin.com. (You might also enjoy our better-late-than-never EPL guide.)

Bolton's Fabrice Muamba has a Tottenham fan to thank for his life
Much has been written, better and more eloquently than I ever could, about Fabrice Muamba's collapse during Saturday's FA Cup match between his Bolton club and Tottenham—including by our friends and frenemies, respectively, at The Classical and Grantland.
As every soccer fan knows by now, 23-year-old Bolton midfielder Fabrice Muamba collapsed on the field just before halftime. Doctors rushed onto the field, and it became immediately clear this wasn't a normal injury. Muamba stayed down for what seemed like an eternity. Fans of both teams chanted his name as he was finally carried off the pitch. Referee Howard Webb abandoned the match, the players left the field, the fans left the stands, and the rest of us were left wondering what had happened. I wondered if I'd spent my Saturday morning watching a man die. I spent the next hour staring out the window and checking my Twitter feed compulsively, where I learned with the rest of the soccer world that he had had a heart attack, and "wasn't breathing" as he left the field. It was another hour before I learned he was alive.
G/O Media may get a commission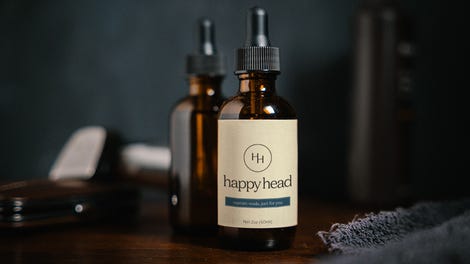 What we've learned since is somehow even more amazing. A cardiologist and Tottenham fan, Andrew Deaner of the London Chest Hospital (the doctor in the video up top), leaped from the stands and assisted with CPR. Medical personnel, including both team's doctors, shocked Muamba's heart twice on the field and at least a dozen more times in the ambulance, which because of Deaner, took Muamba straight to the best cardiac hospital in London. Fabrice Maumba, according to Bolton's club doctor was "in effect dead" for 78 minutes.
Two hours after he regained consciousness, Deaner asked him "What's your name?" And Muamba replied, "Fabrice Muamba." Deaner then said, "I hear you're a really good footballer." And Muamba, somehow, said, "I try."
That Fabrice Muamba is alive after being "dead" for 78 minutes is incredible. That he could joke with one of the many doctors who helped save his life two hours after regaining consciousness is even more incredible. Saturday was one of those rare, awful moments when sports collides with life, or in this case, death. We don't know what caused Muamba's cardiac arrest, and we don't know how long and how complete his recovery will be. We also don't know if he will ever play soccer again, but after a day like Saturday and a week like this one, it seems to trivial to think about. We, along with many others, wish him the best.
Fernando Torres busts his slump (Chelsea 5, Leicester City 2)
Understandably lost amid the Muamba news was this: Fernando Torres scored a goal. And then another one. For the first time since October, after spending more than 24 hours—an actual goddamn day—on the pitch without scoring, Torres finally got a pair. So what if they came against a Championship also-ran team in a game that was already over? Torres ended an embarrassing dry spell that went on long enough that even Tim Tebow might have admonished him to "get some." Congratulations, Fernando. We trust your deal with the devil, or whatever sordid necromancy you've unleashed, lasts for more than one game.
Swansea plays matador to Fulham's bull (Swansea City 3, Fulham 0)
Saturday's Swansea vs. Fulham match was a tough one for me. They've become two of my favorite sides to watch this year. Fulham, of course, has our favorite Texas hotfoot, Clint Dempsey, who's been filling the score sheets and scaring up Premiershit fodder all season. Not this past weekend though. Barely a minute into the match, Dempsey went on a characteristically marauding run only to have his strike deflected by the fingertips of Swans' keeper Michel Vorm. Dempsey wouldn't get another chance for almost an hour and a half.
Swansea has been the revelation of the season. The little Welsh team is the first side from the rugby-crazed country to make it to the upper echelon of English soccer. (Should we now call it British soccer?) They play a Welsh version of tika-taka and on Saturday used it with stunning effectiveness, completing 613 passes to Fulham's 344. "A real clinic," Swans manager Brendan Rogers called his team's performance. He was right. Leon Britton controlled the midfield. Swans controlled possession. Gylfi Sigurdsson scored two goals. And Dempsey—poor Dempsey—was left charging around the pitch aimlessly like an angry steer at a rodeo.
QPR escape the bottom three with three unanswered goals (Queens Park Rangers 3, Liverpool 2)
With the battle heating up between the Manchesters at the top of the table, there's a five-way race to avoid the bottom three spots and relegation. QPR has been flirting with that fate most of the season, and they were on Wednesday when Liverpool arrived at Loftus Road.
Liverpool struck first with this ridiculous scissors-kick goal from Sebastián Coates, who scored on his very first shot in a red jersey. Of course, Coates and his teammates forgot to play defense in the last 20 minutes and squandered a 2-0 lead. QPR's goals came fast, and the most exhilarating of them came in injury time on a miracle of a nutmeg by sub Jamie Mackie. That's the beauty of the EPL: one moment or one goal can make all the difference, at any point in the season. Just listen to the crowd and watch Mackie's celebration after winning the match. QPR is now two points clear of relegation, and the view from 17th is gorgeous.
Welcome (back) to Manchester, Carlos Tevez (Manchester City 2, Chelsea 1)
It seemed this day would never come. Six months, 37 City games, several burnt effigies, and an unseemly amount of Argentine golf have been recorded since Carlos Tevez last played for Manchester City. When Tevez fled Manchester and the hemisphere in September, City were in first place, a position they held until Swansea upset them two weekends ago. Many wondered, myself included, if City were better off without him. The short answer? No.
Ian Darke and Steve McManaman filled up the first-half dead air cracking jokes about Tevez and his single digit handicap, wondering if he shouldn't be getting ready for the Masters and whether he can outdrive fellow Argentinian golfer Angel Cabrera. But when Chelsea's Gary Cahill scored against the run of play, with half an hour to go, manager Roberto Mancini put on Tevez, who despite carrying a few extra kilos of beer weight, made an immediate difference. He set up the play that ended with Michael Essien's egregious, two-handed, juggling handball in the box. Then he pouted outside the box as fellow Argentine striker and City's new first-choice penalty taker, Sergio Aguero, equalized. Hey, that's Carlos being Carlos.
But his sublime give-and-go with Sami Nasri was equally Carlos, and it secured the victory for City. That's what you get with Tevez. He's a petulant, brilliant buffoon who may have just saved City's hopes for a championship. Mark April 30th on your calendars now. United comes to the Ethiad, where City have now won an EPL-record 20 matches in a row. The title will likely be on the line. Who knows which Carlos will show up then?