A Florida State beat writer for the Tallahassee Democrat has resigned after she was found to have plagiarized from a freelancer's story last week. Natalie Pierre and the Democrat announced the resignation today, and both did so in ways that left some questions unanswered.
The Democrat published a very short and dry article about what happened.
Earlier this week, it came to our attention that a story in the Tallahassee Democrat and on Tallahassee.com by Florida State sports reporter Natalie Pierre appeared similar to a story written by freelance writer Tim Linafelt.

After investigating further, we concluded that it was too similar to be pure coincidence, that pieces – at least — of the story were plagiarized. Pierre resigned and no longer will report on behalf of our news organization.
Pierre gave her own statement on her website. In it, she profusely apologizes but also avoids specifics about the story in question.
After more than three years covering Florida State athletics for the Tallahassee Democrat I resigned from my role on Wednesday, Oct. 1, after I was informed that words that were not my own were published in the Democrat and on Tallahassee.com with my byline. While I did not intentionally plagiarize another journalist's work, I take full responsibility for some of freelance writer Tim Linafelt's words appearing in my story last week.
G/O Media may get a commission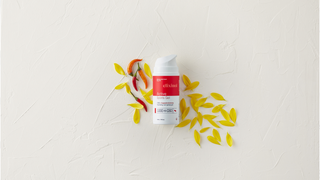 The plagiarism appears to have happened in a feature about defensive tackle Eddie Goldman. Linafelt wrote a story about Goldman for the Miami Herald that was published online Sept. 23. Pierre wrote a feature about Goldman that was published online the next day. Both stories have similar feels, occasionally making the same points at about the same time. Here are a few passages that probably were flagged as being too similar.
From Linafelt:
With the score tied at 17 and 1:40 remaining on the clock, Clemson was driving deep in FSU territory for a game-clinching score when Goldman descended on running back C.J. Davidson, felt his hand on the ball and yanked it loose.

Defensive back Nate Andrews recovered the fumble to send the game to overtime.

"That's one of our keys," Mitchell said. "Make sure the first guy wraps up [the ballcarrier], then the next guy to get him, you strip the ball.

"Eddie was just able to take care of both of them by himself."
From Pierre:
With the score tied at 17 and just 1:40 remaining in regulation, Goldman descended on running back C.J. Davidson, felt his hand on the ball and then yanked it loose.

"That's one of our keys – the first guy wraps [the ball carrier] up and then the next guy gets to him and then strips the ball out," defensive tackle Derrick Mitchell, Jr. explained. "Eddie was just able to take care of both of them by himself.
From Linafelt:
After a first-down incompletion in overtime, Goldman bowled through the line, wrapped up elusive quarterback Deshaun Waston, and brought him down for a four-yard sack.
From Pierre:
On a second-and-10 play in overtime, Goldman burst through the Tigers' offensive line and sacked the dynamic Deshaun Watson for a four-yard loss.
Pierre, who says she joined the paper three years ago, wouldn't be the first young reporter to accidentally use another's words, and so far this looks like this was her first offense. So why did Pierre resign? The Democrat article doesn't say, but Pierre's own statement alludes to separate newspaper woes factoring into her decision.
My decision to resign from the Democrat came in part because of the current climate of the newsroom. The majority of my former co-workers were all required to re-apply for their positions on Monday and Tuesday, while I was exempt from the process that will result in a number of great journalists being laid off.
So while the Gannett-owned paper started yet another round of what will likely turn into layoffs for journalists, it also was looking into the allegations of plagiarism by Pierre, who was on the short list of people who got a free pass to stay. That perhaps says everything you need to know about the Democrat.
Image via Getty