Yesterday, we talked about Savannah State football throwing itself on the altar of an increased budget for the school's athletic department; today, we see the absurd fallout that can result from a cupcake game no one is particularly invested in. The Tigers had been slaughtered 84-0 by Oklahoma State the previous week, and went into Tallahassee for their game against Florida State yesterday staring down a 69.5-point spread. Well, Florida State did not cover, but it's not because Savannah State pulled any underdog theatrics.
The Miami Herald has the strange story of a game that—if you were only following the box score—appeared to be stopping and starting just to prolong Savannah State's misery:
It took No. 6 Florida State University 39 seconds to score for the first time on Savannah State in what will be remembered as one of the most lopsided and bizarre games in the history of Seminoles football.

By the end of the night (after just over 36 minutes of play) the Seminoles had rolled up 55 points, racked up 413 yards, held Savannah State to just 28 yards and completely manhandled an FCS opponent 55-0 that probably shouldn't have been on the same field.

The game was called at 8:56 of the third quarter because of severe weather after two delays.
The severe weather in question was lightning, which forced a delay halfway through the second quarter (when the Seminoles were up 48-0) and then, after playing to about the nine-minute mark of the third quarter, forced officials to call the game and record the score as final. (Pretty convenient, that.) Between the first delay and the final whistle, coaches on either side mutually agreed upon a new set of rules, which is apparently a thing you can do when your teams are 48 points apart and the sky is falling:
After a 45-minute stoppage, Fisher and Steve Davenport agreed to a running clock over the last 34 minutes of the game and a shortened halftime period. The new rules were effectively the same as Florida high school blowout rules and were intended to help the teams finish the game.

"It was agreed upon by both coaches to go with a running clock," FSU senior associate Monk Bonasorte said. "The ACC official, Doug Rhodes, was informed and they told us that that as long as both coaches agree [that would work]."
G/O Media may get a commission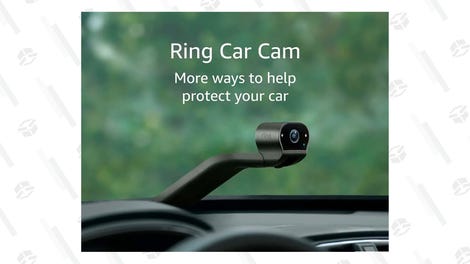 Florida State's starters played just a quarter (during which they gained 265 yards of offense) and Savannah State got that $475,000 in half the time. A win-win, unless you like football.
Weather Mercifully Halts Florida State Seminoles' Blowout Of Savannah State [Miami Herald]