What the hell is this?
It's a Philadelphia Daily News story about 19-year-old Flyers prospect Nick Cousins, and the obstacles he's faced trying to make it to the NHL. He's "earned a rap" as a "mouthy diva." He was sat down by brass and told to be more of a leader, and "bought in and worked extremely hard." He's been left off Canada's World Junior tryout roster, and been passed over for a brief call-up, but he's taking it well—"He's had the right attitude and approach."
Sounds like another story of a young player just waiting for his big break. Except, if you read long enough, things get weird. Not until 13 paragraphs into the story do we get this:
Many wondered whether Cousins was snubbed from the Super Series and Team Canada for his alleged off-ice transgressions. Cousins and two teammates were arrested on Aug. 25 for having sexual intercourse with an unnamed woman, known to the players, against her will. Prosecutors have not dropped the charges, which are still pending in court.
Yes, Cousins was charged with sexual assault over the summer. This might have been mentioned sooner. But at least the Daily News story gets down to what it means for him and his teams.
The embarrassing situation gave Cousins, the Greyhounds and the Flyers a collective black eye. It's an image that he's still trying to shed.
G/O Media may get a commission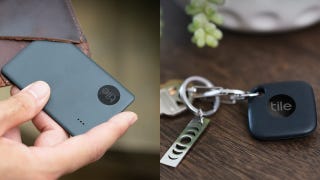 Up to 35% off
Tile Item Trackers
"Embarassing." A "black eye." These are terms you use when a player drives drunk, or gets caught publicly urinating, or tests positive for weed. Not in a case of sexual assault that prosecutors believe is strong enough to bring to trial.
And then, to complete this shit sandwich, former Flyers player and current director of player development Ian Laperriere offers some words in support of Cousins (emphasis mine):
"He's got a good heart . . . Let's be honest, stuff like that has been happening forever. You can't get away with anything now. He can't put himself in those situations."
This whole article should never have been written.
Flyers' prospect Cousins wants to change for the better [Philadelphia Daily News]