The list of players protected from Wednesday's draft to stock the expansion Vegas Golden Knights is out, and conversely—and most importantly—the list of unprotected players. The Golden Knights could enter the NHL with a perfectly fine team, but from all indications, GM George McPhee won't be satisfied with that; he's got some dealing to do, and it'll be dealing from a position of power.

Teams were allowed to protect seven forwards, three defensemen and one goalie, or eight skaters and one goalie. (The Panthers, Predators, Devils, Islanders, and Penguins were the only teams that opted for the second arrangement.) That would result in a whole lot of third-line forwards and second-pairing defensemen in Vegas, and indeed, that's basically what mock drafts from NHL.com and ESPN project. That team wouldn't be an embarrassment, but it's not going to win anything right away either.
But since teams weren't able to protect everyone they would like, Vegas is going to use that against them and try to swing deals to selecting specific players. This statement reads like it should have been written in jumbled letters cut from magazines:
There are very good players available, but rather than select them for a middling club, Vegas is going to ransom them in exchange for young players or for draft picks, in the hopes of building a legitimately good roster a few years down the line.
Some deals are done; others will get done in the coming days. McPhee, the former longtime Capitals GM, is a busy man right now. From TSN:
It is believed that Vegas already has consideration deals arranged with Anaheim (to lay off Sami Vatanen and Josh Manson), with Columbus (to lay off Joonas Korpisalo, Josh Anderson and Jack Johnson), with the New York Islanders (to lay off Josh Bailey, Brock Nelson, Ryan Strome and/or Calvin DeHaan) and Chicago (to take on Marcus Kruger).

The price to make a deal is high. Columbus is believed to be parting with the No. 24 overall pick in this week's draft, the Islanders with another first-round pick, the Blackhawks with Trevor van Riemsdyk, as well as a sizeable package from Anaheim - since the Ducks don't have a first-round pick this season, but a bevy of young depth on defence from which to deal.

That leaves at least a handful of teams with work left to do, scrambling to keep coveted players such as Marc Methot in Ottawa, the Rangers' Antti Raanta and Michael Grabner, Matt Dumba and Marco Scandella in Minnesota, James Neal in Nashville and Jonathan Marchessault in Florida from joining Vegas.
G/O Media may get a commission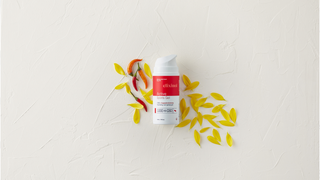 There's another wrinkle here too. Every GM in the league can see the list of unprotected players, and may want some of them. Here again Vegas holds all the cards. McPhee has made it known that he's willing to cut deals—if you want a player, Vegas could select them and trade them to you. But it'll cost you.
Marchessault's a fine example here. A 30-goal guy on a one-year, $750,000 deal, there's no team in the league that wouldn't want him. But if they'd like to launder him through Vegas, not only would they have to offer a trade haul to convince Vegas to part with him, but they'd have to outbid any other teams trying to do so, and whatever the Panthers are offering Vegas to not select him in the first place.
"People have identified people on other clubs they'd like to have," McPhee said. "We have to establish value for that, and whatever you want to give us has to be better than what we can claim from that club. That is starting to happen."
There's going to be a lot of action, in the next two days and in the coming weeks. The last single-team expansion draft, in 1999, had the Thrashers making six trades to forego unprotected players, and four more within a month of the draft. The Golden Knights are going to end up with a bevy of draft picks, and the Thrashers provide a rough timeline for when that might show results. The lockout threw things off a little, but six years after stockpiling picks at their expansion draft, Atlanta iced 90-point teams in two straight seasons. Vegas obviously hopes for more sustainable success than the Thrashers had, but the first step is using this summer to gather as many assets as possible.
McPhee is both the most sought-after and the most feared executive in the NHL this week, the former among GMs who want what he can deliver, the latter among those who have something he wants. He used his press conference yesterday to address the latter group, and he wasn't mincing words. "You can negotiate your way out of this if you wish," McPhee said.