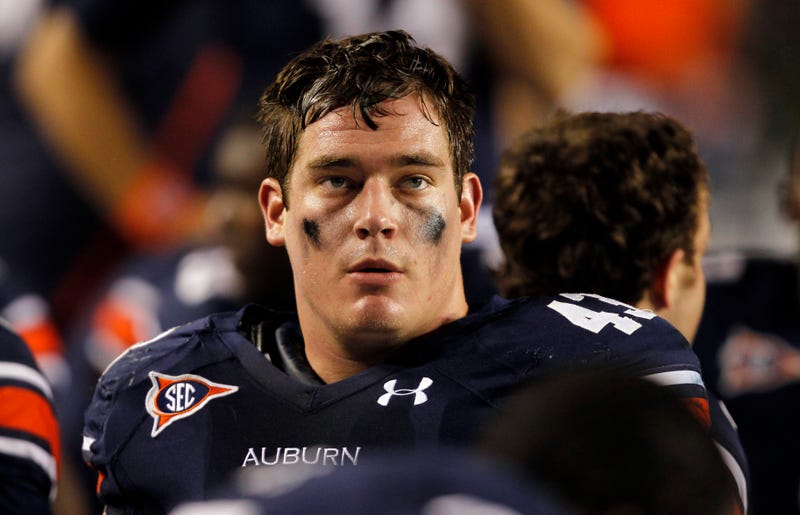 Former Auburn tight end Philip Lutzenkirchen has reportedly died in an auto accident early Sunday morning. He was 23.
Lutzenkirchen's death was first reported by Auburn Undercover, and confirmed by Ryan Black of the Columbus Ledger-Enquirer.
Lutzenkirchen was part of the 2010 Auburn team that won the national championship over Oregon. He holds the Auburn record for most touchdowns by a tight end with 14.
Lutzenkirchen's college career ended with a hip injury in 2012. He signed with the St. Louis Rams in 2013 but was released before the season started.
Update: Former Georgia baseball player Ian Davis was also killed in the same accident.
Update #2: The accident occurred in LaGrange, Ga. according to the Columbia Ledger-Enquirer. There were four passengers in the Chevy Tahoe, and three of them, including Lutzenkirchen, were ejected from the car after the driver missed a stop sign and drove into a churchyard. Lutzenkirchen was not wearing his seat belt.
Photo: AP