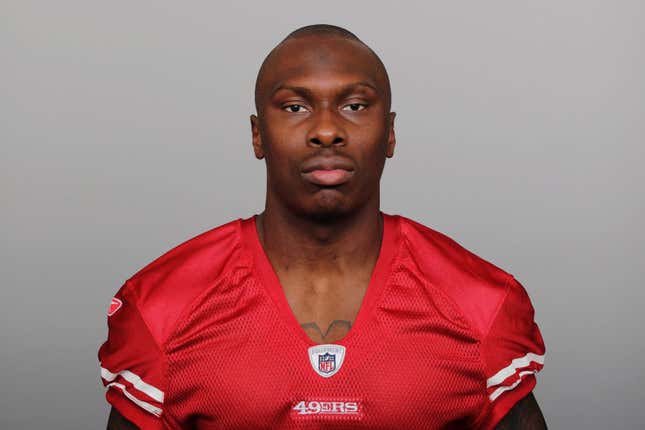 Former NFL defensive back Phillip Adams shot and killed five people in South Carolina on Wednesday afternoon, and then killed himself in the early hours of Thursday morning, according to an Associated Press report. Those killed were Dr. Robert Lesslie, 70, his wife, Barbara Lesslie, 69, their grandchildren Adah Lesslie, 9, Noah Lesslie, 5, and a man working at the home, James Lewis, 38.

UPDATE: Adams was found at his parents' home near the doctor's residence in Rock Hill, S.C. Adams killed himself with a .45 caliber weapon, police say.
Speaking with Charlotte NBC affiliate WCNC, Adams' father, Alonzo Adams, said football was to blame. "I think the football messed him up," Alonzo Adams said. He went on to say that Dr. Lesslie was his doctor years prior, and that the Lesslies "I knew they were good folks, and I don't know what happened." He expressed his prayers for their family. Phillip Adams was found in his parents' home about a mile away from the Lesslies' home.
"This is a tragic, tragic situation … none of us can figure out why" it happened, Sheriff Trent Faris told reporters early Thursday. "Dr. Lesslie has been one of those people that everybody knows. He started Riverview Medical Center in Rock Hill and it has been a staple in Rock Hill for years," Faris continued.
According to an ESPN source, who spoke on the condition of anonymity because he wasn't authorized to speak publicly, Adams had been treated by Dr. Robert Leslie. According to their website, Riverview Medical Center provides house-call hospice and palliative care, as well as in-office primary care.
Adams played six seasons in the NFL for six different teams, and was a 7th round draft pick by the San Francisco 49ers in the 2010 NFL Draft, and last played in 2015 for the Atlanta Falcons. Adams was 32 years old.