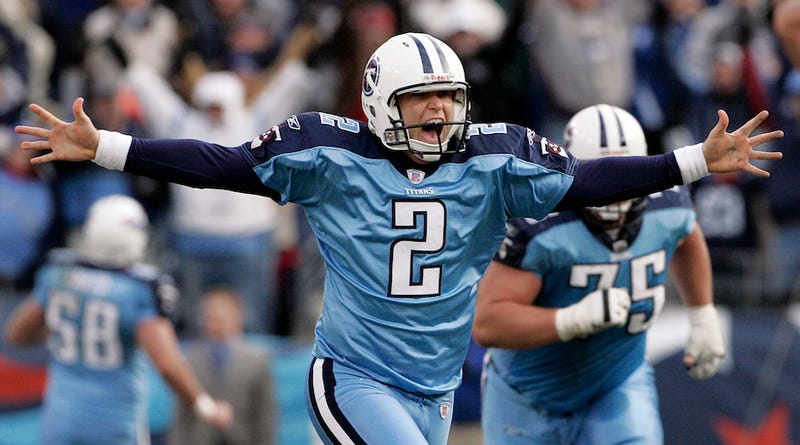 Former Titans kicker Rob Bironas was killed in a single-car crash less than a mile away from his home in Nashville, Tenn. Saturday night. He was 36.
Per News Channel 5, police said Bironas's GMC Yukon Denali lost control in a curve, veered off the road, and hit some trees before ending up upside down. Bironas was taken to a hospital, but was dead on arrival.
Police had no reason to believe that alcohol or drugs were a factor in the crash.
Photo: AP