On Sunday, Jan. 9, 2011, the Philadelphia Eagles hosted the Green Bay Packers in an NFC wild card playoff game at Lincoln Financial Field. It was Fox's first postseason broadcast that season, which meant that it was the first opportunity for the network's new officiating expert, Mike Pereira, to share his expertise with viewers during a playoff game.
Pereira was an on-field NFL official for a few years before spending nearly a decade in management within the officiating department, first as a senior director of officiating, later as vice president. He retired from the NFL after the 2009 season, and in June 2010, Fox scooped him up. From the beginning, Pereira's job was to provide viewers with an interpretation of NFL rules from the perspective of someone once charged with interpreting those rules in real-time. He's often insightful, and he's not shy about expressing his opinion.
But as he geared up for that first postseason gig for Fox, Pereira made an attempt to bend the rules to his advantage: He tried to establish a direct phone line to the replay official working the game, which is a violation of NFL policy. His plan was thwarted when the NFL found about it.
"The only thing we were trying to do as a network was to see if we possibly could find out what they were reviewing by getting a line directly in there," Pereira told me over the phone this morning. "I think that was the point. It didn't go very far, I know that."
Pereira couldn't remember to whom he made the request. But two sources say that he reached out to Al Hynes, the replay official for the Packers-Eagles game. One of those sources, a retired on-field NFL official, told me, "He had talked to a replay guy about talking to him. It was [Pereira's] idea."
G/O Media may get a commission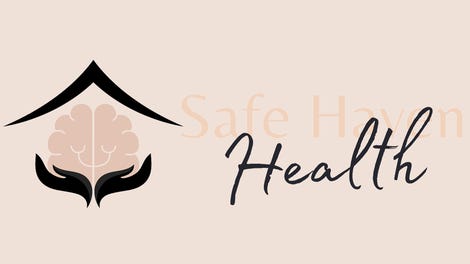 Addiction counseling
Safe Haven Health
Hynes and Pereira had previously worked together in the NFL's officiating department, and Pereira's thinking was that both men could help one another. "We'll both look good," Pereira told Hynes at one point, according to a source.
"That's not true," Pereira said.
What good is a direct line? According to a source, Pereira's knowledge of replay rules—at least at the time—was "iffy." With a line to the booth, Pereira could use Hynes as an expert source—the Mike Pereira's Mike Pereira—and the two could get their stories straight before explaining matters to the public.
"Hynes would look good because Pereira would compliment his replay acumen, when applicable," our source said. "And [Pereira] would not speak negatively [about Hynes] if there was a replay issue."
Pereira denied that he tried to get the phone line in place because he was unsure of the replay rules at the time. Hynes did not return several phone messages left for him at his home.
The NFL rule book does not address what Pereira tried to do. The league does, however, have a policy that prohibits officials from having contact with the media during a game. If the media do have questions for the officials after a game, only the referee can provide comment, and only through a pool reporter.
"It wasn't to communicate with the media," Pereira said, perhaps forgetting that he was a member of the media that day. "It was just to find out what was being reviewed," he then added. "I don't think there was any request based on what [the replay official's] decision was going to be."
"I even forget what the whole point of it was, to tell you the truth," Pereira finally allowed. "I don't remember what the motivation was because it was just really a casual conversation. But it never happened—we didn't do anything, and we never have done anything."
It never happened because Ron Hill, the NFL's vice president for football operations, put a stop to it. Hill was at Lincoln Financial Field on the day of the game. A source said Hill informed colleagues of Pereira's plan at a meeting the following day, and that Hill was "upset." Reached on his cell phone, Hill demanded to know how I got his number. He refused to discuss the matter, instead directing me to call the NFL's public relations office. "I don't have anything on it," he said.
Michael Signora, an NFL spokesman, said the replay booth does have a phone that can be used to communicate with the broadcast network's production truck outside the stadium. But that line is only to be used to communicate with the truck behind the scenes, particularly in the event of a problem.
Signora said television and radio networks are always asking questions about how to enhance their ability to tell the story of a live game.
"We get all kinds of requests," he said.