Concerned about any "firestorm" he may have caused with his Favre bashing,Tarkenton returned to 790 The Zone this morning to clarify a few things he said. Actually he just goes on more of a tirade. Today's victims: sports writers, Marcellus Wiley, "Society," and, of course, Favre.
Franny SMASH!:
•

"Marcellus Wiley, who is trying to parlay a minimal football career into still making more money. This grumpy old man is 69 years old, I own six businesses, I've built 16 over the years, I'm paying my taxes, I've started two new businesses, we're hiring more people, we're not laying them off, we're not cutting their salaries - we're increasing their salaries, and in this society we are productive when so many people are not productive. I'm not playing croquette down at Orlando at the Villages, I'm not playing golf every day, I'm out there as a 69 year old … making money out of sports or with sports - I'm creating and building businesses from the ground up: that's this grumpy old man."
•

"I will go with you. But I think that we're also in a suck-up society, and for the people that are following professional football, it's okay to have an opinion. You're not saying Brett Favre is a bad guy, you're not saying Brett Favre wasn't a great player, you're just saying that I agree/disagree with this whole scenario. But they really haven't done it."
G/O Media may get a commission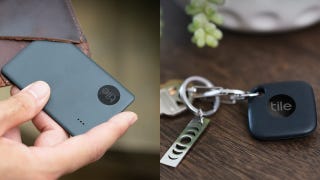 Up to 35% off
Tile Item Trackers
•

I had an opinion that was not in agreement with Brett Favre's opinion. Now, have the sportswriters and sportscasters across the country, have they just sucked up to Brett Favre and glorified Brett Favre on this subject matter - don't they have an opinion? They certainly haven't expressed it have they?"
Anger is a gift.
Fran Tarkenton Returns [SRI]