The worst you can say is that it hasn't happened yet. This is no great shocker, since it was always going to be a long journey for Matt Miazga to go from promising MLS prospect to veritable Premier League legend. Yet it is a voyage Miazga himself is perfectly ready to start down step by step, as evidenced by his recent statements of purpose.
Despite joining Premier League giants Chelsea from the New York Red Bulls this winter and instigating a cascade of decisions surely meant to pave the way for his future stardom, Miazga has yet to officially debut for the Blues in a first-team match. A less patient player may have already grown jaded with the lack of playing time, especially in light of the team's string of injuries at the center back position. (Since arriving in London, Miazga has seen John Terry and Kurt Zouma miss significant time due to injuries, but rather than giving the American his first of what will likely be a couple hundred caps for Chelsea—supposing Barcelona or the like don't poach him in 2022, fresh off a heroic season captaining his club and country to semifinal appearances in the Champions League and the World Cup, respectively—the manager has preferred to slide over Branislav Ivanović from right back into the center).
Miazga, though, has his sights firmly set on the horizon, and he appreciates the distance between where he is now and where he is destined to be. Here's what Miazga had to say about his circumstances to ESPN:
"The set up is great over there — I feel like even in training I'm getting so much better working with all these world-class players," Miazga told ESPN on Monday in South Florida, where the U.S. U23 national team is preparing for its two-leg playoff against Colombia for a berth at this summer's Olympics.

"I just have to be patient, and when I get opportunities take them and slowly impress the coaching staff and just establish myself."
It's not too hard to be patient when you know greatness lies ahead of you:
"I wanted to test myself in Europe to see what I can do," Miazga said. "I want to be the best player I can be, the best American player. Why not challenge myself at one of the biggest clubs in the world?"
G/O Media may get a commission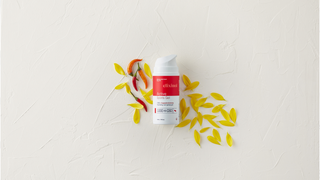 It takes a calm mind and deep reserves of determination to understand that the path to the top is a long and winding one, and it takes the ambition to want to be the best to eventually become the best. Miazga might not be getting too much playing time at Chelsea just yet, but we're still as confident as ever that when the minutes do come, greatness and glory won't be too far behind.
[ESPN FC]
Photo via Getty