There are certainly bigger and better teams in Euro 2016 than Wales, a tiny country of just over 3 million people whose national team is making its first appearance in a major tournament since the 1958 World Cup. And coming into the event, there were surely more prominent and readymade story lines about who would emerge from the tournament as its signature player than Gareth Bale, whose name sat somewhere behind Paul Pogba's and Cristiano Ronaldo's and Zlatan Ibrahimović's in the prefabricated "[Player X] Has Dominated The Euros" headlines. Yet no team in France so far this summer has thrilled with consistent and entertaining performances like the Welsh one has, and no player has stepped onto this massive stage and claimed the starring role as his own the way Bale has.
International soccer is significantly different from the club version of the game, mainly because of the lack of preparation and practice time. Only a select few coaches—Vicente Del Bosque, Jogi Löw, Jorge Sampaoli, Antonio Conte, to name most of them—have the ability and are granted the time on the job to fully implement a coherent playing style analogous to the kinds of systems common to club teams, and only certain rosters feature complementary players who can develop the shared understanding between one another that makes soccer at its best work. This means that international tournaments are often lousy with poorly structured teams looking to cram an ill-fitting collection of a nation's top players into something approaching a comprehensible starting lineup, who then they try to play a safe defensive game while relying on the creative abilities of their attacking stars to invent a goal or two with their own ingenuity to provide a winning margin.
Oftentimes, the teams with the best and/or luckiest and/or largest number of gifted attackers make it the farthest. When the strategy works, you get this tournament's France: winning in mostly comfortable fashion, but never hitting a fluid peak befitting the quality of their individual players. When it doesn't, you get Belgium of recent vintage: an embarrassingly rich array of talent that nonetheless finds it incredibly difficult to play well.
Wales—with their assortment of truly elite talents in the form of Bale and Aaron Ramsey, quite good players like Joe Allen and Ashley Williams, and fairly mediocre-to-bad roster filler in the form of just about everyone else—have managed to create a sound system that works. With their five-man back line, Wales prefer to sit back against their opponents and protect their goal, and once they've regained possession, to spank the ball forward to Ramsey or Bale and let those two studs terrorize opponents on the break. Ramsey has thrived in the open space, but it's Bale especially who has been unleashed. Check out what he did to Russia yesterday:
Bale's speed is simply unreal. There were multiple occasions yesterday where you could see him running almost upright, gently prodding the ball a couple inches in front of him with each swing of his left foot, nowhere near a dead sprint, and yet still eating up space at an insane clip and rocketing past defenders who couldn't keep pace.
G/O Media may get a commission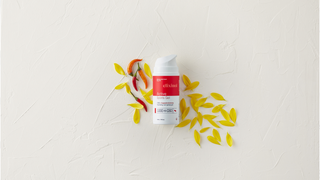 He's been playing with such ease this summer, evident with how coolly he'll jog into the teeth of the defense and nonchalantly lean one way, drag the ball the other, and with a feint or two more have slipped past everyone and into space to thunder in one of his trademark left footed curlers. It's as if to him each one-on-one challenge is an elaborately choreographed dance that he's practiced to the point of mastery, and he knows that if he hits the moves he's already memorized, he's certain to come out the other side with the ball and the defender flat on his ass. Bale combines raw physicality and speed and strength with an unmistakable grace in a way no other player currently does.
Bale did it all against Russia: getting off shots at will, scoring the third goal, setting up the second with a brilliant bisecting through ball, creating more chances his teammates couldn't convert, dribbling past everyone whenever the moment struck him, and so completely preoccupying the defense with the threat of his movement and world-class ability that he opened up the pitch for the rest of the team to run through relatively unimpeded. It was a master class by Wales as a whole and Bale in particular.
And it was more of the same from the Real Madrid man, who's been exceptional all tournament long. Bale leads the Euros in scoring (three goals, including two spectacular free kicks) and successful dribbles, is second in total shots, and first in shots on target. Led by his performances (and it should be said, aided in no small part by Ramsey and Allen and Williams, who've been really good, too) Wales topped their group and will feel they can do some serious damage in the knockout rounds.
While international tournaments aren't where the best soccer is played, they do offer opportunities for great players to solidify their greatness by more or less taking over games by themselves. These tournaments also are competitions where players who may at times be overshadowed at club level by the star-laden super teams can stand at the fore. Players like Bale, Andrés Iniesta, David Alaba, James Rodríguez, Ivan Rakitić, even someone like Neymar—players who are by no means the best players on their club teams—can suit up for their national teams in freer roles as their country's main man and express themselves more fully than they're asked to do for most of the year. They can show another side of themselves here, and demonstrate that, while they may play more limited parts during the league season, they do have the chops for the starring roles, as well.
Bale's Euro 2016 fits nicely along this continuum of breakout international performances—not that anyone doubted he could put in this kind of work, since similar displays late in his Tottenham career are what made him the most expensive transfer of all time. And as a still-young superstar not yet at his peak, playing for a club whose current talisman is slowly ebbing away from his, Bale's performances for Real Madrid in the near future could very well look more like the ones he's put together these past couple weeks than the already impressive ones he's submitted so far in Spain. Any Madrid fan watching Bale ball out for Wales should be salivating at what's in store once the Blancos' game revolves around the Welsh winger the way the Wales team already does.