Hyper-Local is so 2011 and Hyper-International is so hot right now (or it's just something we made up). That's why Gelf Magazine & Deadspin are showcasing the best – or at least most interesting – foreign-produced journalism with Zooming In: The Olympic Edition.
Throughout the Games we'll comb through international news publications to bring you stories and local perspectives that can't be found stateside. Each day we'll give you our top five finds, giving you the chance to be as globally cultured as foreign-government-controlled papers permit.
Think of it as Doctors Without Borders, except we're not saving lives in Africa, but merely showcasing some of their articles.
To kick things off we examine Jamaicans' dietary habits, Phelps Phaith, and winning one for Castro.
G/O Media may get a commission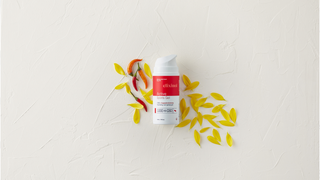 Yams & Bananas
The Caribbean News Review attempts to answer the world's second most common question after "Why is the sky blue?" with their article "Why Do Jamaicans Run So Fast?"
If you think it has something to do with their "cock bottoms", well then, great knowledge of Jamaican parlance, good sir. The article speculates that the shape of their backbone and hips when angled with the pelvis allows their knees to lift higher when their back is straighter, resulting in more extra power driving the legs down.
Additionally some studies have shown that Jamaicans possess a higher percentage of Actinen component (ACTN3) in their fast-twitch muscle fibers. Though there is still a lot of disagreement within the medical community as to whether or not this increase actually helps athletes perform.
Lastly, according to Jamaica's University of Technology Professor Errol Morrison, the country's diet of yams and green bananas are loaded with hypo-steroids and phytates which stimulate and replenish the muscles. So despite what Usain tells you, chugging a pre-race yam-and-banana purée might be better than Gatorade.

Can I bring my ceremonial dagger?
Yes as long as it's the Sikh article of faith Kirpan/ceremonial dagger, the only knife allowed in the 2012 London venues according to the UK's Independent, which analyzed the two-page-long list of prohibited items.
Can I bring my ceremonial dagger?
Yes as long as it's the Sikh article of faith Kirpan/ceremonial dagger, the only knife allowed in the 2012 London venues according to the UK's Independent, which analyzed the two-page-long list of prohibited items.
And yes their knife is more important than your Swiss Army piece, because the Kirpin is a religious symbol required to be worn by all baptized Sikhs according to Sikh holy scriptures (Sri Guru Granth Sahib). Granted getting to games with your Kirpin is trickier than trotting into Olympic Park, though, especially in the US where more than 30 Sikh's have been arrested for carrying concealed weapons (though none convicted) since 9/11.
There's the inclusions: guns, fireworks, illegal substances, weapons that aren't related to the 10th guru of Sikhism, vuvezelas, and Frisbees (often smuggled in by terrorists who got high and confused their Ultimate backpack with their rucksack of bombs).

Happy Birthday Fidel!
The Cuban women's volleyball team came from behind to defeat the defending champion Chinese national team in five sets in a gritty display of Olympic intensity and focus. And they couldn't have done it without Fidel Castro.
The state-controlled newspaper Granma reports that the Cuban team gave it their all, just like a certain bearded dictator with a taste for cigars and army garb.
"There is no better gift for Fidel on his birthday than this victory, not only in the team remaining undefeated by winning this game, but in the way they did it, turning a setback into a victory," writes Oscar Sanchez in the game's recap. "In other words, showing the same determination with which he has always guided the destiny of our country." Oddly, none of the athletes were reported to dedicate the victory to Castro-though that was likely censored by the repressive Westerners and their capitalist stooge NBC.

Swimming Goy
His doting mother and internet rumors not withstanding, it seems that Michael Phelps, to the dismay of shadchonim everywhere, is not Jewish. That doesn't mean that Jews can't shep somenachas from his achievements.
Israeli newspaper Haaretz covers Phelps's win in the 4X100 freestyle relay with the headline, "Two Jews and a black man help Phelps fulfill Olympic dream." The article goes on to note that "[Jason] Lezak - a good Jewish boy from California - put on a great show" and "When Garrett Weber-Gale - who is Jewish, by the way - jumped in, he trailed his Australian opponent by a hair's width." While the list of Jewish athletes in this year's Olympics is already impressive (Dara Torres!), I'm surprised Haaretz didn't try to claim Cullen Jones as well.

Thai Reporter Gets No Respect
Poor Thai journalists are getting no respect at the Games. While other journalists from high-powered countries enjoy press access to the marquee events, the Thai program guide resembles an issue of Obscure Sports Quarterly.
"I would have loved to witness Michael Phelps making history at the Watercube," writes Thai sportswriter Wanchai Rujawongsanti, "But it is almost impossible for a Thai journalist to get a ticket to watch swimming or other popular events such as basketball." So far, Thailand's only medal has come in women's 53 kg class weightlifting, from a woman who took the advice of a fortune teller (and most certainly not a copy editor) and changed her name to Prapawadee Jaroenrattanatarakoon.
With most of the 51 Thai athletes already eliminated, and few of the remaining ones with any chance of standing on the podium, Rujawongsanti did what any fan shut out of the main Olympic events would do-he went sightseeing. Sadly, he wasn't taken with what he saw there either. "For people who like things like ancient palaces and pavilions, you probably need a whole day to see everything. For people who are not so keen about this sort of thing-like me-one hour is more than enough," he writes. "For me, all pavilions look very similar."