Well, that was anticlimactic. After a tournament with so much excitement, attacking play, and goals galore, Germany beat France 1-0 in a fairly mundane quarterfinal to reach their fourth straight World Cup semifinal.
The match began promisingly enough, with Germany and France both happy to play a wide-open match that capitalized on their respective strength going forward. Then Mats Hummels headed in a Toni Kroos cross from a free kick in the 12th minute to give Germany the early lead.
Every goal in a soccer match changes the game, and this was no different. From that point on, Germany were content to maintain possession in largely unthreatening areas, keep their defensive shape, and hit out on the counter every once and a while to maybe nick the second goal. France, on the other hand, rightly felt that their game plan coming into the match was working for the most part, so they stuck to the script, looking to burn Germany's high defensive line on quick counters.
This resulted in a pretty drab affair, where France would spring into what appeared to be a dangerous attack, Germany would cut out a disappointing final ball, then transition into a three- or four-man counter of their own that the French defense would narrowly escape from. In between those moments of halfway interesting play were longer stretches of tepid ball possession, Germany counting down the minutes until the final whistle, France idly looking for an opportunity to play a killer pass.
Play continued at this languid pace pretty much from the moment Germany scored until the end, which was strange, given that France, you know, presumably didn't want to piss away the chance to make the World Cup semifinal. You'd be confused to hear that Germany and not France were the team coming off a Round of 16 win that went into extra time when seeing the heavy legs of the Frenchmen. They never really pushed for the equalizer at any point, and although France had a number of good chances throughout the match—including the last meaningful kick of the game, when Karim Benzema created some space for himself inside the box and blasted a shot that Manuel Neuer slapped away—they felt sort of resigned to their fate.
G/O Media may get a commission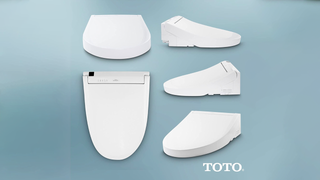 44% off
Toto Washlet Electronic Bidet Toilet Seat
Not that this was any great loss for neutrals. Yes, Germany and France at times during the group stage looked like arguably the best teams in the tournament, but this fixture was always going to be the appetizer for Brazil-Colombia's entree. There will be goals, then. There have to be.