Well. That sure was something. Earlier today, Germany and Ghana drew 2-2 in what was quite possibly the single best match of what's already been an absolutely bonkers World Cup. As spectators, it was a joy to watch. As American fans, this result didn't do our team any favors.
The only thing that might keep this match from being recognized as the best so far was a slightly slow first half. Germany looked the better team, their forward line of Mario Götze, Thomas Müller, and Mesut Özil—or as they should be known, "The Umlaut Brothers"—constantly interchanging all over the attacking third and creating a handful of intricate passing moves that never quite materialized into a truly dangerous chance to score.
Ghana, on the other hand, looked more comfortable here in their preferred role as counter attackers than they did against the US, when their lack of incisive passing made it so hard to break down a congested and compact final third. Early on, they had a couple promising counters that were thwarted by the overhit crosses that saved the USMNT in their Cup opener.
G/O Media may get a commission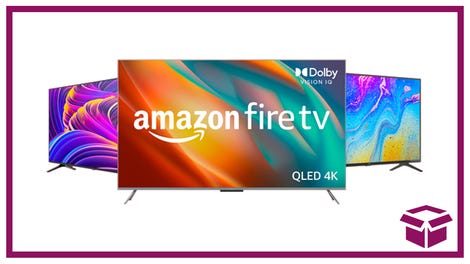 Ooh. stunning.
New Amazon Fire TVs
From the start of the second half, the game had changed. Germany sought to finally get that goal that seemed so inevitable, and in the 51st minute, it came. Özil, collecting the ball deeper on the right wing, spotted Götze charging in from the left into the central area cleared out by the third Umlaut Brother's rightward run, sent in a perfect cross, and Götze luckily managed to blunder the ball into the net after nodding it onto his knee. It was the perfect manifestation of the kind of interplay Germany strive for in this striker-less lineup.
Almost immediately after the goal, Germany checked out. They'd scored, like they always expected they would, and now all that remained was fizzing the ball around to each other, maybe grabbing another goal later, then cruising to victory.
But Ghana don't play that. The Black Stars started pushing more numbers forward, and from a surprisingly patient buildup and with a cross that actually found its target, Harrison Afful sent in a ball that André Ayew met with just enough skin on his bald head to flick past Manuel Neuer. Three minutes after Germany's opener, Ghana had leveled.
Germany still seemed a bit stunned, and couldn't pull themselves out of coasting mode quickly enough. Ghana continued hunting down lazy German passes, setting loose one of their speed-demon wingers, who would then fashion a chance for themselves or for striker Asamoah Gyan. Nine minutes after their equalizer, Sulley Muntari stepped in front of a pass meant for Sami Khedira in Germany's own half, slapped out a pass for Gyan that eluded a Mats Hummels sliding interception attempt, thus playing Gyan right into the box. The striker took a couple touches then drove in a shot past Neuer and Ghana led, 2-1.
Even then, Germany still looked stuck in second gear for a few more minutes. Substitute Jordan Ayew had a golden opportunity to put the Black Stars up two when he found himself flying down the wing with Gyan streaking through the heart of the box with a step on his man, but Ayew instead went for goal himself and blew the chance.
It took until the introduction of Miroslav Klose, a true striker, and Bastian Schweinsteiger for the Germans to snap out of their daze. Luckily, it didn't take too long after the two legends' entrance to make a difference. A minute after stepping onto the pitch, Germany won a corner that Toni Kroos whipped in, Benedikt Höwedes redirect towards goal, and Klose stabbed across the goal line. That goal made Klose joint-top goal scorer in World Cup history, his 15 strikes matching the real Ronaldo's tally, and also made him only the third man to score in four World Cups, a feat only compatriot Uwe Seeler and Pelé himself have accomplished.
For the final 20 minutes after Germany's equalizer, the match continued at its blistering pace. They both had great chances to add a third—Ghana ruined a mouth-watering three-on-two break with an offside call due to a late pass, and Klose missed the opportunity to snatch the World Cup goalscoring record for himself by firing a shot just wide of the post. When the whistle blew, both teams probably felt relieved to have escaped with something but disappointed not to have left with three points—the hallmark of a fair result.
So yeah, the match was great, but none of that deals with what really matters: Getting the US into the knockout round. In that sense, American fans should be a little disappointed in Klose for fluffing that potential game-winner. In an ideal world, Germany would've waxed Ghana like they did Portugal, rubber-stamping their ticket into the next round and burying our two challengers for second place in a deep goal difference hole.
Should that have happened, there were many more ways we could've made it through. If we then went ahead and drew Portugal tomorrow night, that alone would've had us one foot firmly placed in the Round of 16. All we then would've needed was to avoid a beatdown at the hands of Germany, who would've topped the group as long as they didn't lose to us, and hope that Portugal didn't beat Ghana by five to catch us on points and goal difference.
There would've even been a shot we get through on three points, by losing a close match against Portugal, who then would lose to Ghana, and the USMNT just needing not to get thumped by Germany to top the other two teams on goal difference. In any case, we would've been facing the best team in our group with pretty much nothing to play for.
Alas, Germany didn't win big today, so we have some work to do. If we beat Portugal tomorrow—not a completely ridiculous assertion, what with a gimpy Cristiano Ronaldo, a suspended Pepe, an injured Fabio Coentrão, and an ailing Bruno Alves—we are in the next round. However, in the likely event we don't beat Portugal, we will need some help getting through. Worst of all, Germany now will need points from our match against them to guarantee they qualify for the next round, let alone to top the group. We can no longer count on the bore draw or maybe even a lucky win against a disinterested Germany to pad our stats.
The specifics of what we'll need to do to keep on playing into the week after next at this point are too vague to sensibly talk about without knowing what happens tomorrow. Suffice it to say, pray for a win, hope for a draw, don't feel too bad if we lose a squeaker, and above all else, enjoy the soccer. If it's anything like what we've already seen, it will be awesome.