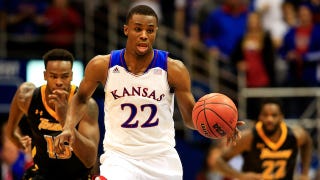 For fans of shitty NBA teams, the 2013 season is about little more than which team can manage to suck the hardest for a chance to draft Andrew Wiggins or Jabari Parker. Thankfully for those fans, TankingForWiggins.com exists.
The site gives a clear breakdown of which teams have the inside track at getting the best odds in the draft lottery, and it updates every hour. So now whenever a sad Jazz fan is forced to watch that shit team limp its way through another 30-point blowout, he or she can go straight to this site and see how much ground they've gained on the rest of the league's tanking disasters. It's perverse, but at least it gives them a set of standings worth looking at.
Funny side note: Of the ten teams that currently have the best odds at landing the first pick, only the Knicks and Nets owe their pick to other teams. New York basketball is back!