Nobody puts the "Christ" in "Christmas" like America's greatest football phenomenon. Don't stop with Denver Broncos gear—Tim Tebow is much more than just an athlete, as the bio of "Timmy" on the Tebow family ministry's website makes clear. Here are a few ideas to help your favorite Tebower get closer to Him this holiday season.
In the beginning, naturally, comes the Word. But not just any Word. Tim Tebow knows that the text of the Holy Bible is literal and unerring—so make sure you give your loved ones the right versions of the infallible text. "As iron sharpens iron, so one man sharpens another," Tebow told his Denver teammates. That's the brawny and inspiring New International Version of Proverbs 27:17. Compare the feebly gender-inclusive Today's New International Version: "...one person sharpens another." "Persons" don't win football games! Men do. But the Bob Tebow Evangelistic Association's guide to Tim Tebow's eyeblack quotes appears to favor the New American Standard Version. Get both of them on your Kindle, just to be safe. NIV Bible (Kindle Edition):$4.99 [Amazon] NASB (Kindle Edition): $5.59 [Amazon]
G/O Media may get a commission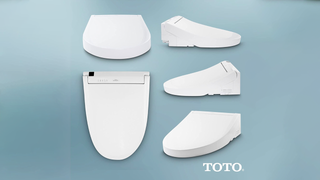 44% off
Toto Washlet Electronic Bidet Toilet Seat
The "Big Thoughts for Little Thinkers" series comes straight from the Tebow family website's resource list. Written and illustrated by Tim's older sister Christy and her husband, the series offers fun titles for children such as The Gospel, The Mission, and The Scripture ("No other book is like the Bible. As you read the Bible, you can tell that it came from God because it does not sound like something a human would make up"). Big Thoughts For Little Thinkers series: $5.99 each [Amazon]
Quarterback camps are one thing, but Tebow family values clearly dictate that summers are better spent getting closer to the Man Upstairs. Get an inside look into an Evangelical summer camp in the acclaimed documentary Jesus Camp. We don't see it on the "Tebow Approved" list, but it's probably just an oversight. Jesus Camp DVD: $15.99 [Toys "R" Us]
The Tebowing craze has become almost as popular as the man himself, though apparently not among Long Island school administrators. Though Tebowing is a great way to praise your favorite QB and the Lord simultaneously, all the kneeling could lead to nasty knee scrapes. Protect your loved ones from Tebow-related injuries with top-of-the-line knee guards. Knee guard: $49.95 [Bob's Cycle Supply]
Let us now pray ... that someone buys us this t-shirt! Tebowing shirt: $17.99 [Tebowing]
Class up your man cave with a museum-quality Tim Tebow bust. The statue comes equipped with a certificate of authenticity, perfect for weeding out those pesky counterfeit busts of Tebow. Also perfect for churches, classrooms, or just about anywhere else children are educated. Tim Tebow bust: $109.95 [Football Fanatics]
Authored by Stu Weber, whose recommendation is prominently featured on Tebow's father's website, Tender Warrior "paints a dramatic and compelling picture of balanced manhood according to God's vision" and teaches men how to be leaders, protectors, and friends. The entire description seems directly up Tim's alley, so we'd venture to guess that the book is a favorite of his. Tender Warrior: $10.98 [Barnes & Noble]
Back in 2008, Tebow went on a now-famous missionary trip to the Philippines. He was originally slated merely to preach to a group of young Filipino boys waiting in line to be treated by doctors, but Tebow, as any great quarterback does, wanted in on the action. By nightfall the Tebow was standing alongside the doctors on staff, helping out with some routine circumcisions, often "finishing off stitches with a snip." But while they may help, a quarterback's instincts are not absolutely integral in the art of snipping off the foreskins of young boys. Bring home the joy of impromptu circumcisions this year with the Smartklamp, the only Tebow-approved* circumcision tool. Smartklamp circumcision device 25mm: $35 [eBay]
*The Tebows don't actually endorse a specific circumcision tool, to our knowledge.