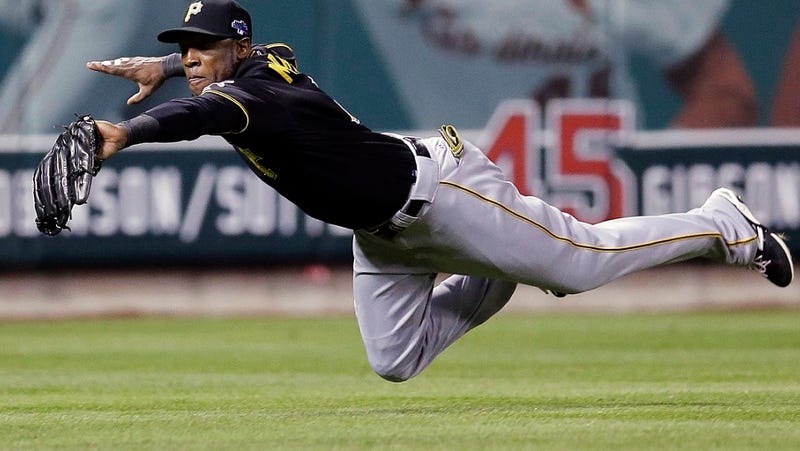 The Pittsburgh Pirates got bounced Wednesday from their first postseason trip in approximately forever, losing to the St. Louis Cardinals by a score of who gives a flying crap to you knew they'd find a way to piss this one away. Not like the Cardinals have won two World Series in the past seven years or anything. Pirates fans, already dealing with this horseshit Steelers season, have to watch Missourians, of all miserable people, celebrating yet again.
Still, somehow, Twitter brought out some of the best in people. Here was your immediate reaction from the black-and-gold mob:
... and we'll leave you with this fellow. Speaking of dubious streaks.
Photo credit of Starling Marte robbing Matt Carpenter: AP