A Pennsylvania golf club called police on five members this weekend after the club's co-owner felt that the group was playing too slowly and claimed that they did not leave the course when asked. The members—all five of whom are black women—say that they were discriminated against.
No charges were filed, according to the York Daily Record, and the golf club has now issued an apology.

The five women belong to a group called Sisters in the Fairway and are all experienced golfers, they told the Daily Record. They were on the second hole at Grandview Golf Club when the father of the club's co-owner approached the group to say that they were playing too slowly. One of the women told the Associated Press that she then consulted a club pro, who said that the group was fine because they were keeping pace with the people ahead of them. The women decided to skip the next hole anyway to avoid any potential problems.
After the ninth hole, three of the five women left; the two who chose to keep playing were approached by the man who had spoken to them earlier, whose name is Steve Chronister, and his son, the club's co-owner, Jordan Chronister. The pair reportedly told the women that they had taken too long a break at the turn and needed to leave the course. The women said they responded by claiming that their break had not been too long, pointing out that the group behind them was still taking a break of their own and not yet ready to tee off.
The Chronisters then called the police. Here's a video of the discussion before police arrived:
"I felt we were discriminated against," one of the women, Myneca Ojo, told the Daily Record. "It was a horrific experience."
G/O Media may get a commission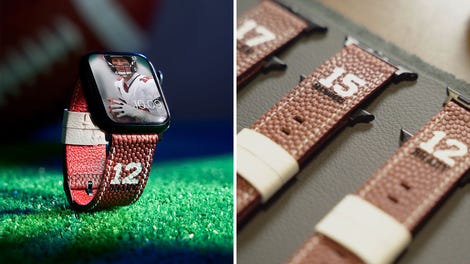 Official NFL PRODUCTS
Official NFL Apple Watch Bands
The club's other co-owner, JJ Chronister—wife of Jordan Chronister and daughter-in-law of Steve Chronister—issued a public apology to the women and has asked them to meet with her "to fully understand what happened so that we can ensure it never happens again."
One of the women, Sandra Thompson, isn't certain that a meeting is the right solution.
"There needs to be something more substantial to understand they don't treat people in this manner," she told the Associated Press.