Nick Kyrgios's win over Alexander Zverev in Miami Thursday was one of my favorite men's matches this year, but the whole thing felt like a devil's bargain: for every point of absolute gold, the public was taxed one drawn-out tantrum. A frustrating proposal for some—definitely for the chair ump and linesmen, who were berated by two warring kids—but a good deal for anyone watching from the comfort of home. You could always hit mute or grab a snack during the bitching and moaning, and you would very rarely be rewarded with tennis this obscenely entertaining, at turns impetuous, inventive, stupid, unflinching. Finally, a tennis match with the emotional texture of late puberty.
If you still need convincing, here's an appetizer:

The first set began as many first sets do, with both parties feeling out the contours of the other's game, playing loose on return games that they did not seriously expect to win; this was only their second-ever encounter, after their third-round match at Indian Wells. As the set neared its conclusion, Kyrgios sunk his talons in and began to fling his younger foe around the court. That's no easy feat: Zverev covers the court smoother than any other player who stood 6-foot-6, enjoys a massive wingspan for lunging gets, and almost never coughs up a short ball, even on his most trying retrievals. But the 19-year-old still needs time to grow into a proper tall-motherfucker serve, and when you see groundstrokes this imposing, you'll begin to understand how even he could get bullied around:
After losing that set, Zverev raised his game to match. From front to back the second set was pristine all-court play from both players, but Zverev's defense deserves special mention, especially in the second-set tiebreak and through the third set. God, that tiebreak; Zverev somehow snuck away with it at 11-9, after stifling two match points. Want tasty lobs? Here are two, finessed with the sweetest topspin:
The Kyrgios of old may have psychologically combusted after letting those match points slip by, possibly by eating a bagel or breadstick in the last set, but this version just kept playing free, punishing the ball on both wings, shifting up the pace where necessarily, slipping in tweeners whenever a "good" opportunity presented itself. Over the course of this match, he laid to rest any lingering qualms about his backhand; while the mechanics of that shovel-like stroke are indecipherable, it's plainly effective, especially pretty on artfully blocked serve returns, or tightly angled crosscourt bangers. Here are three of the match's best rallies, displaying the full range of these players' gifts:
Kyrgios lost the third match point at the end of the above clip, but seized on his fourth to win 6-4, 6-7 (9), 6-3, improving to 2-0 against his future nemesis. (He'll face a fatigued Roger Federer in the semifinal.) While it's tempting to position Kyrgios and Zverev as foils, this match revealed that their temperaments are closer than anyone would care to admit, and over time, their styles of play could increasingly resemble one another, too. Both have an alchemical knack for turning defense into offense, for hanging onto rallies longer than expected.
G/O Media may get a commission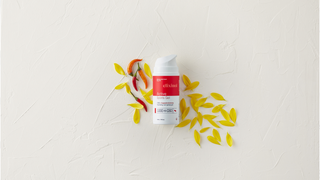 Kyrgios has the edge on serve for now, he hits more emphatically through the court for clean winners, and he showcases more natural feel for improvisation with volleys, drops, touch shots, and the like. He'll probably be the first to win a major, too. Beyond that, who can see? Here are the makings of a rich rivalry for the next decade.