The San Francisco Giants won three World Series between 2010 and 2014, and each was nerve-wracking in its own way. In 2010 they qualified for the postseason on the final day, and had an inordinate amount of playoff games decided by a single run; in 2012 they went down 0-2 in the NLDS and 1-3 in the NLCS before winning each series; in 2014 they had to qualify through the Wild Card game and squeaked through a seven game World Series.
Across all three, despite rosters that contained All-Stars, MVPs, and Cy Young winners, the player whose introduction into the game most reduced my anxiety levels was submarining lefty reliever Javier López. The Giants found themselves in a lot of season-threatening jams during those playoff runs, and it felt like López was always there to pry his team out of trouble. López retired Wednesday at the age of 39, after 14 seasons in the majors.
The Giants acquired López from Pittsburgh at the 2010 trade deadline, for John Bowker and Joe Martinez. They also acquired reliever Ramon Ramirez from Boston, and the two were expected to bolster a struggling bullpen beset by injuries. At the time, Giants fans weren't too hot the trade, feeling that Bowker especially was too much to give up for López. Neither Bowker nor Martinez would go on to have much of a major league career.
At the time, López was the sort of journeyman reliever who bounces around the majors, one who appears in a game against your team and makes you go, "Oh, that guy, I sorta remember that guy." He was a Rule 5 draft pick in 2002, a converted starting pitcher, and had played for four teams before the Giants acquired him. As recently as 2009 he had been sent back down to the minors, and his main baseball skill—which seemed to come and go—was getting out lefties.
When López became a Giant, however, he was all of a sudden consistently unhittable. In 27 regular season appearances in 2010 after being acquired, López had a 1.42 ERA. He appeared in nine of the Giants' 15 postseason games, giving up a single run on a single hit in 52/3 innings. Whatever high-leverage moment he was thrown into, he inevitably got the Giants out of it.
G/O Media may get a commission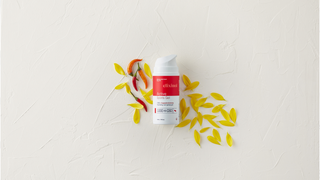 And for six more years with the Giants, that's basically how it went. Until last season, López's worst with the Giants, lefties never hit above .200 on him, and even last year they hit just .208. In 2015 they hit a ludicrous .112, getting three doubles and seven singles in 89 at-bats, while striking out 20 times. This dominance continued in the postseason: in 2012 he gave up zero runs in five appearances, in 2014 he gave up zero runs in nine appearances.
López benefitted from working for future Hall of Fame manager Bruce Bochy who, among other skills, handles bullpen decisions better than just about any other modern day manager. While he was frequently just a lefty one-out guy, Bochy was almost always right in knowing when he could leave López in for the entire inning to face righties, or exactly how many batters he needed López to bridge to the back of the bullpen.
If it feels like López's key role in the Giants' recent run of championship success goes under appreciated outside of the Bay Area, it's probably because he was never much of a character on the mound (stares daggers at Brian Wilson). LOOGY guys aren't known for being big fist-pumpers anyway, but López rarely showed emotion on the mound. After retiring a fearsome hitter with two-on, two-out in a tight game, López would simply strut off the mound back to the dugout.
If that prevented him from becoming a national star, then so be it. All that mattered to Giants fans was that he was always there to save the team's ass. When he came into the game in a tense postseason situation, everyone knew that he was baddest motherfucker on the field.