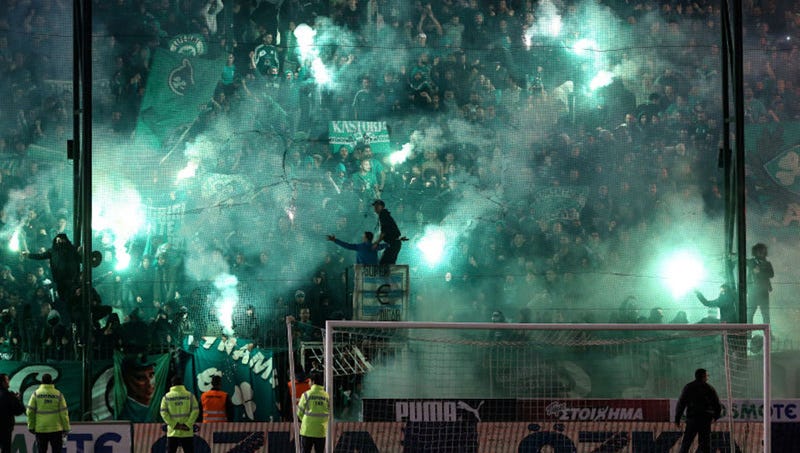 Greek soccer's governing body (the EPO) announced today that the Superleague and all domestic cup competitions would be suspended after someone tried to set the home of Giorgos Bikos on fire. Bikos is the head of the EPO's refereeing committee and his house in northern Greece was attacked early this morning. Thankfully, nobody was injured.
This is the second instance of anti-referee violence in Greece in the past week. Last week, two men went to another referee's house and threatened him with violence, which prompted three officials to resign. The EPO released a statement on the matter, via the Guardian:
"Following an extraordinary meeting, the EPO announces its decision for the suspension of all national football championships until the conclusion of the investigation into the causes of the fire by the fire services," the EPO said. "The EPO expresses its full compassion to Mr Giorgos Bikas, whom we will support in every way possible."
Greece's top clubs voiced their support for the EPO and Panathinaikos chief executive Christos Panagopoulos even said that they'd wait four years for the investigation to wrap up if they had to:
"We simply cannot sit and watch houses of people being burned to the ground and talk about football. Even if the courts decide in 2020 (on the probe into the criminal group), let's wait and start the championship again then," he said.
The Superleague has had plenty of problems recently, as the start of the 2016 season was delayed amid concerns over fan violence.
[Guardian]