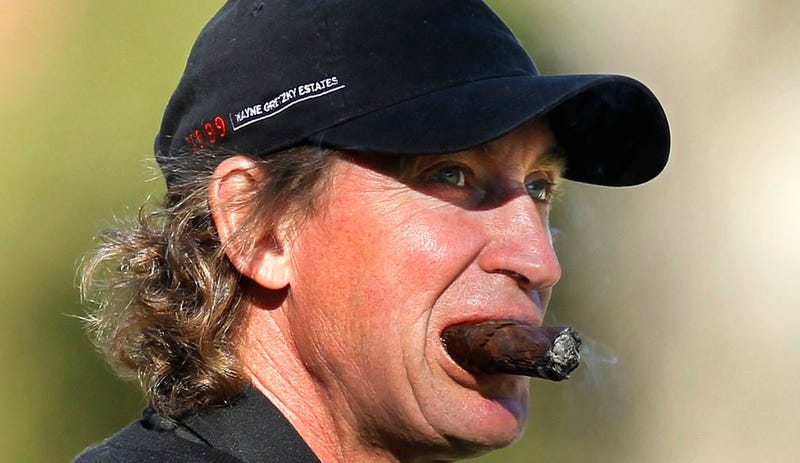 This is the face of poverty in the American Southwest. This is what the recession, its foreclosures, and burst bubbles hath wrought. Look at that leathery skin—tanned from work.
This is ex-Phoenix Coyotes head coach Wayne Gretzky, who resigned in 2009 after it became clear that no future Coyotes owner would pay him his damn money, $8.5 million, in this case.
Or so you might think, reading Johnette Howard's column for ESPN today:
There are words for how Gretzky is being treated by the NHL right now.

Indefensible is one. Shoddy is another.
Yes, please, let's take up the cause of this poor, disenfranchised fellow, who signed an outlandish contract with an entity that barely exists anymore. The NHL paid $11.6 million total to the Coyotes' creditors—so, yes, let's write a check for almost that much to Gretzky alone.
The same Gretzky who didn't file a claim for his salary when the team was going through bankruptcy. The same Gretzky on whose behalf the league is suing the former Coyotes honor, hoping, indeed, to recover the money due Wayne. And the same Gretzky who is more likely to be paid when the NHL sells the team to future owners.
Both sides know how bad it looks for the NHL's biggest legend and the league to publicly be at odds.
Like, not that bad. Especially since the Oilers won't be anywhere near the playoffs.
NHL needs to pay Wayne Gretzky, reestablish prominent relationship with star [ESPN]